We decided to take about a 2 hour road trip today, up to the
Black Pine Animal Sanctuary
in Albion, IN. I prefer to take the side roads for these trips. You can't see much at 70 MPH on the interstate, and what you do see usually isn't worth the time. Plus, there's more traffic.
The ride up was easy, traffic-free, and scenic. And you couldn't beat the 70 degree weather.
The Black Pine Animal Sanctuary rescues mostly exotic animals, of all kinds. We were the first ones there when they opened today. First off we bought some crackers so Anita could go feed some of the animals.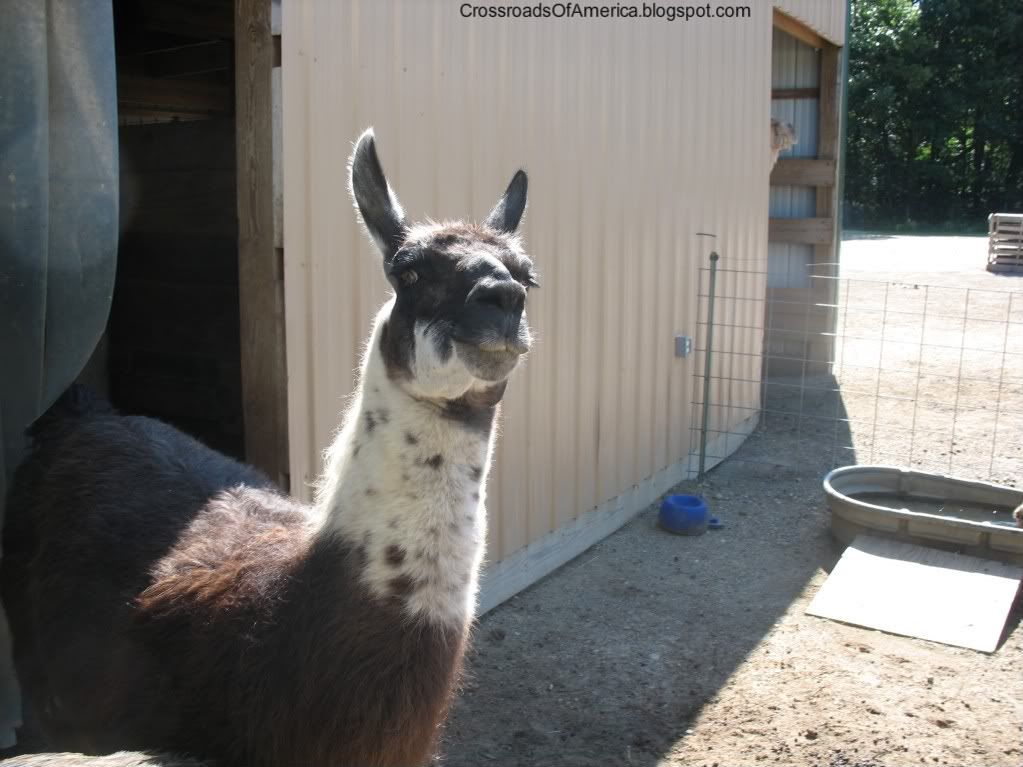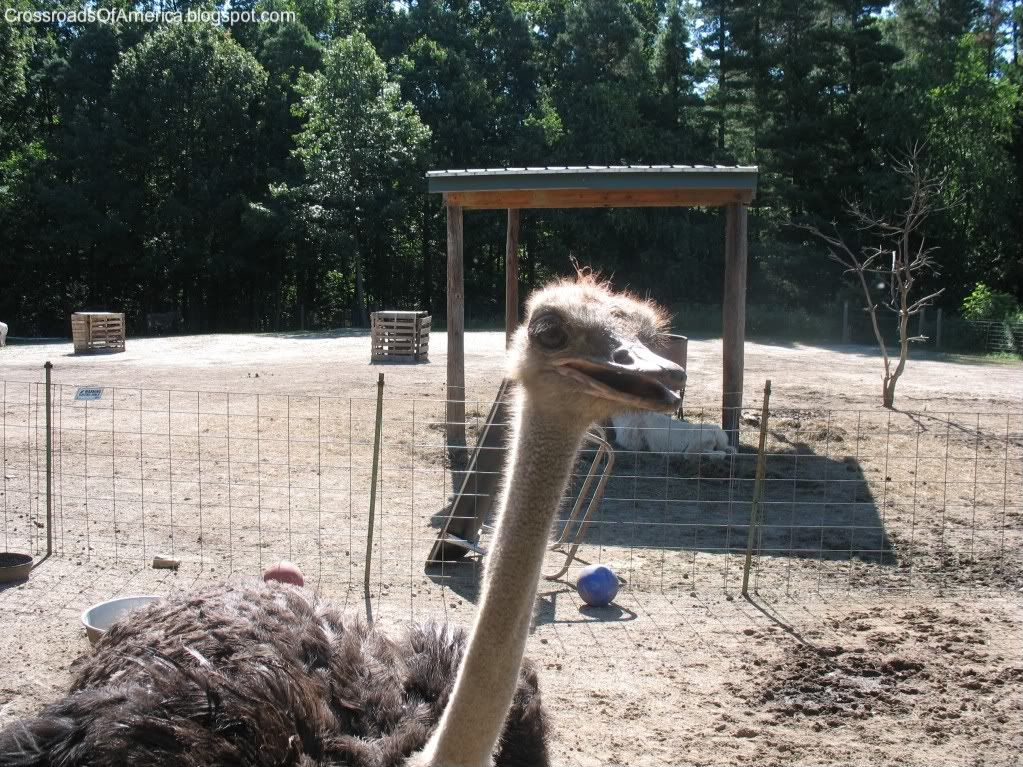 The rhea and llamas both enjoyed the food, as did the goats, deer, ostrich, and other animals. My favorite of these was of course the pig.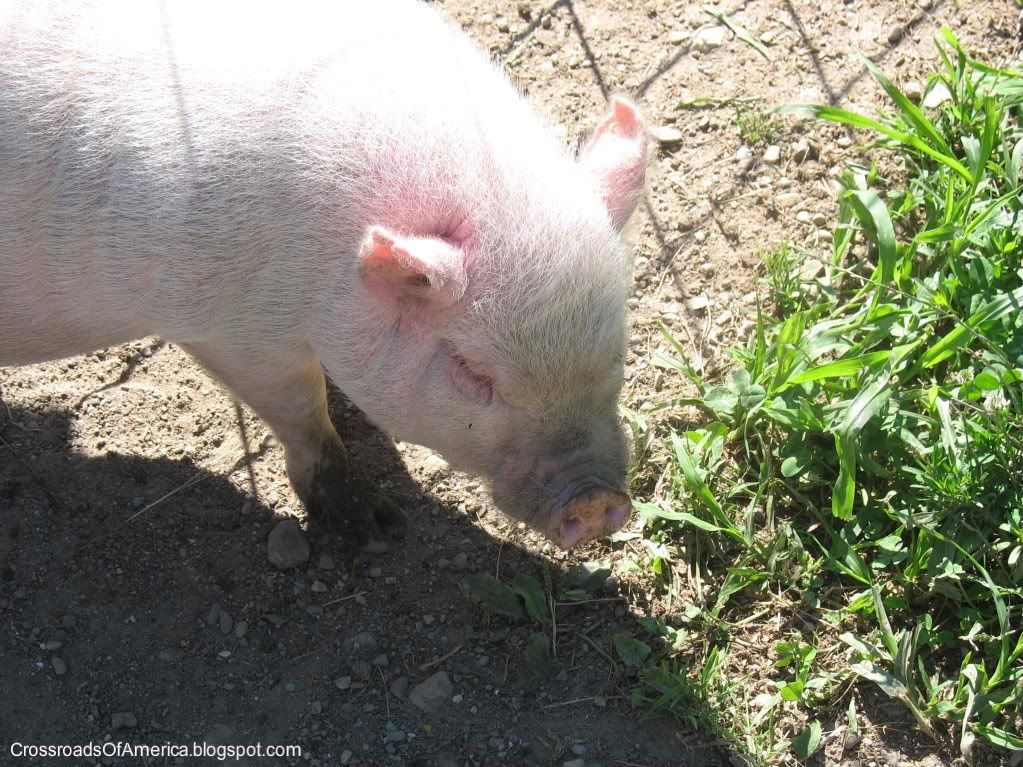 Here are just a few of the animals we saw. Going to the sanctuary isn't like going to the zoo, where you can feel very separated from the animals. This felt like a very personal experience.
One in particular, Luna, the Bengal tiger, was very agitated when we were there. There was work being done near her pen, and she wasn't very happy about it. She's also had a very rough life, having been mistreated by her previous owners.
Luna seemed to take issue with me in particular. Maybe it's the beard. Or the hat. Or maybe I smelled like roast beef. I'm not sure what it was, but when I approached the fence she started huffing and running back and forth. She then jumped up on the fence. Let me tell you, our hearts skipped a few beats. She's a big, majestic cat. I'd guess she was 10 feet tall standing. Or maybe 6. It was hard to measure stuff accurately at that point.
But no worries. All the animals at the sanctuary are well treated and can now live without fear.
If you are near Albion (about 25 miles northwest of Fort Wayne), we recommend you stop by. And help the sanctuary out if you can. They are doing valuable work, giving homes to retired circus animals and those that have had hard lives.