This is a great, easy, winter-time dish. You can substitute frozen hash browns for the tater tots if you like.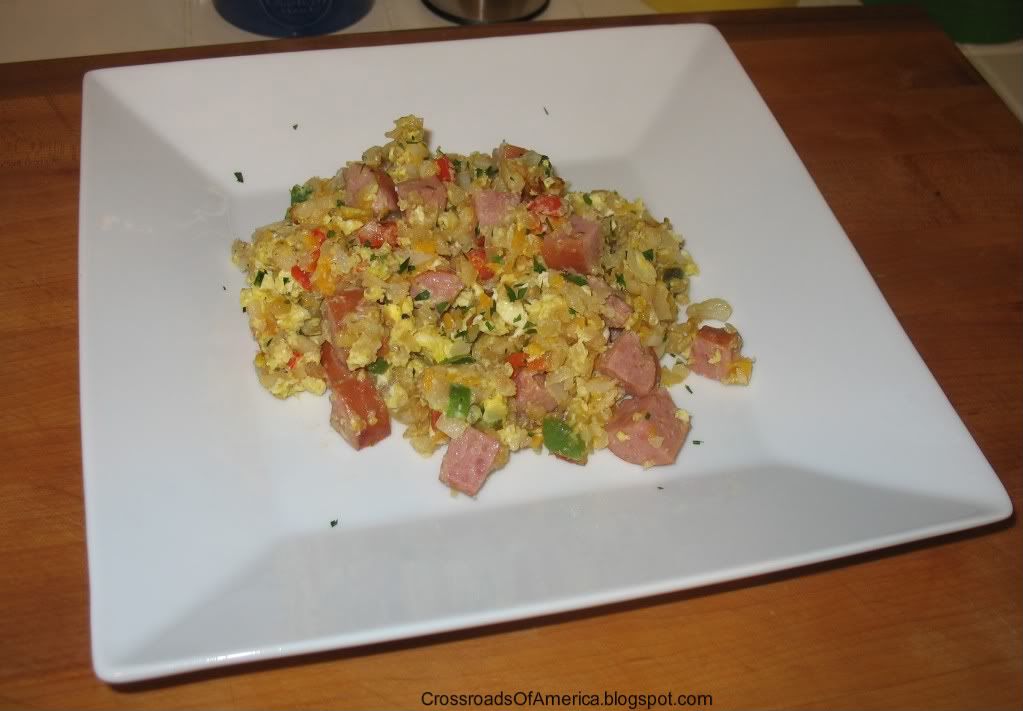 I found the leftovers to be great for lunch the next day. Add some diced jalapeño for a little kick.
Makes: 6 servings
Prep time: 15 minutes
Cook time: 25 minutes
Printable Recipe
Ingredients:
4 cups frozen tater tots, thawed
6 eggs
1 lb smoked sausage, diced
1/2 cup white onion, chopped
1/2 medium green bell pepper, chopped
1/2 medium red bell pepper, chopped
2 cups Cheddar cheese, shredded
1. Cook tater tots, onion, and peppers in large skillet over medium-high heat until the vegetables start to soften. Break the tater tots into smaller pieces while heating.
2. Add sausage and heat thoroughly. Lower heat to medium.
3. Break the eggs into a large bowl and whisk well. Add to skillet. Add salt and pepper as desired.
4. Stir, cooking, until eggs are done. Add cheese, stir, and serve.