Anita loves olives, so this variation on chicken salad was a big hit with her.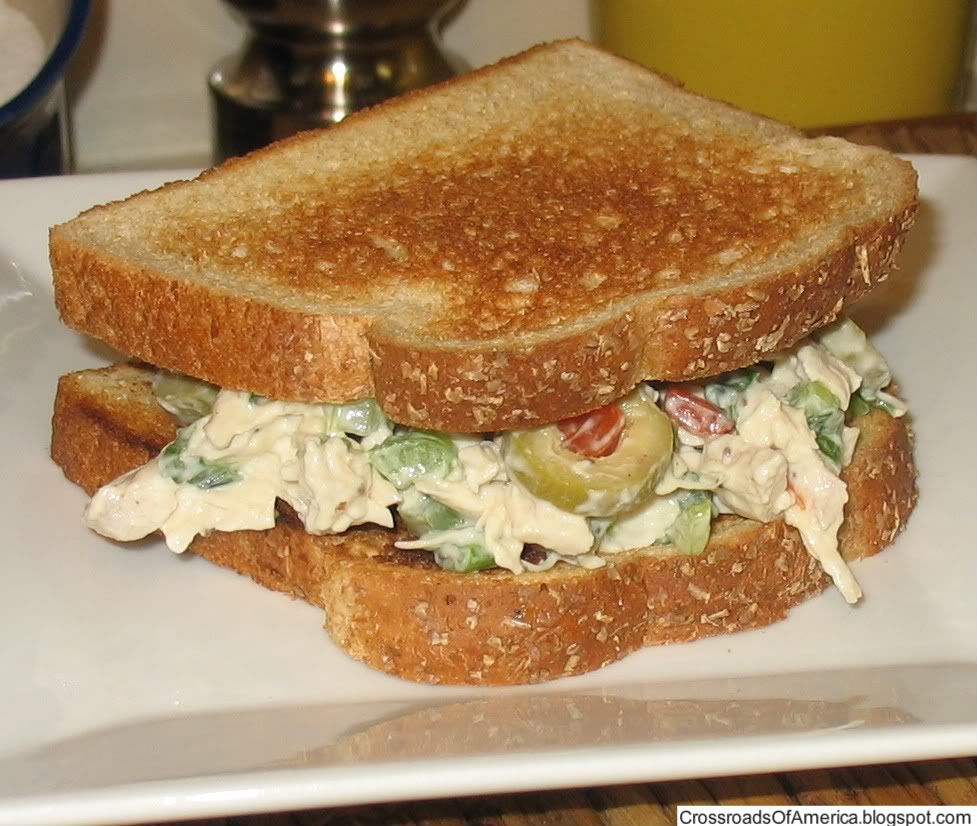 The olives add just the right amount of saltiness to the sandwich. I got the
original recipe from Kalyn's Kitchen
.
Makes: Enough for 6 sandwiches
Prep time: 10 minutes
Printable Recipe
Ingredients:
2 cups cooked chicken, shredded
1 cup celery, diced
1 cup large stuffed green olives, sliced
1/2 cup green onions, sliced
2/3 cup mayonnaise
2 t brine from olive jar
2 t fresh lemon juice
1 t Dijon mustard
1 t celery seed
1. Combine the mayonnaise, olive brine, lemon juice, Dijon, and celery seed and a bowl. Season with pepper (and maybe a little salt. Add to taste as the olives are salty) and mix well.
2. In a separate bowl, combine the chicken, celery, and green onions. Add the dressing in batches, stirring. Gently mix in the olives. Serve over toasted bread.