We love
our favorite meatball recipe
, along with the tomato sauce we make with them. So, we decided to make them again, but this time have them as sliders.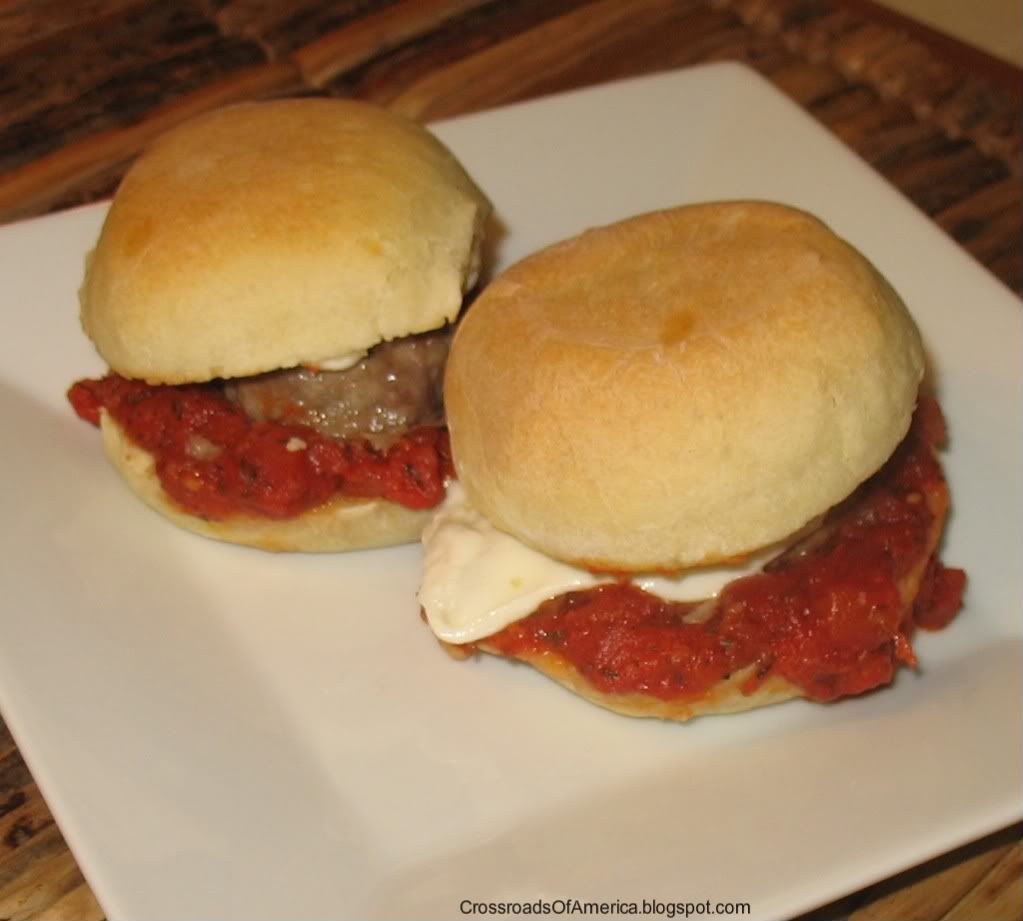 We made our own slider rolls for the first time. They came out great. The same recipe makes great hamburger buns.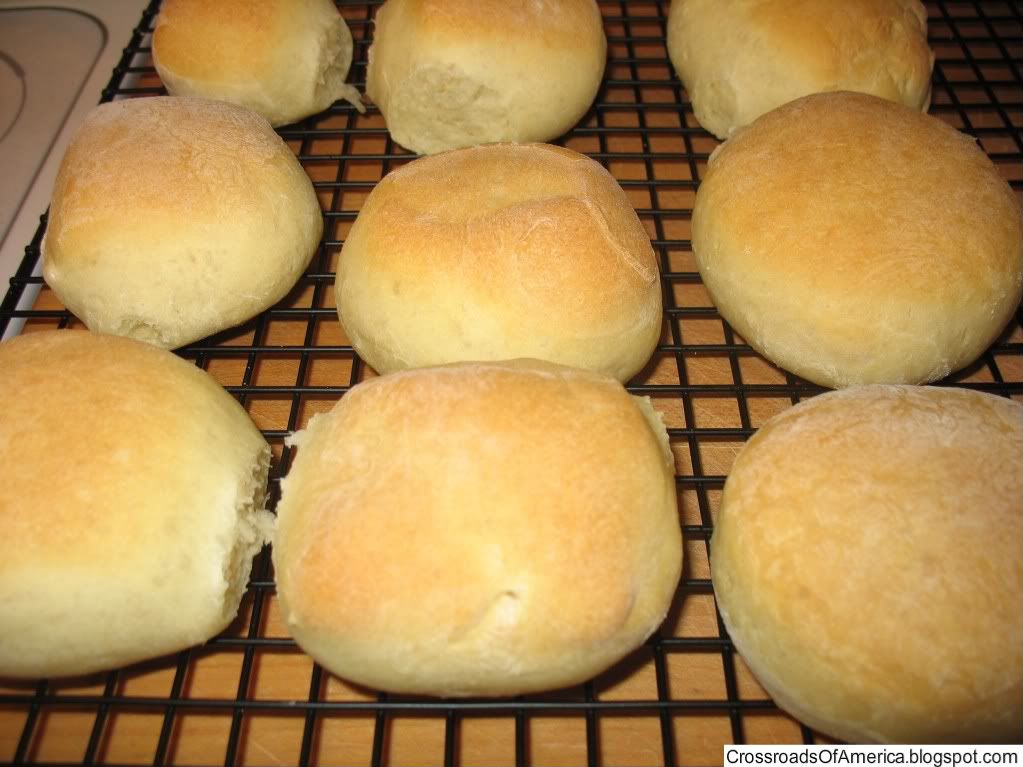 Makes: About 24 sliders
Ingredients:
24 meatballs and sauce (from this recipe)
24 slider rolls (see below)
24 thin slices fresh Mozzarella cheese
1. Warm meatballs and sauce.
2. Cut rolls in half and top with 1 tablespoon of sauce.
3. Add meatball and top with cheese.
4. Place on sheet pan and put under broiler until cheese melts and bread is golden brown. Serve with warmed sauce for dipping.
Bread Machine Slider/Hamburger Rolls
Makes: about 24 rolls
Prep time: 5 minutes
Cook time: 1 hour
Printable Recipe
Ingredients:
1 cup water
2 T butter
1 egg
3 1/4 cup flour
1/4 cup sugar
1 t salt
3 t yeast
1. Place all ingredients in bread machine and process on dough setting.
2. Roll dough out on a lightly floured surface. Divide into 8 pieces. For slider rolls, divide each resulting piece into thirds. Form dough into desired shape (round buns, square slider rolls, etc).
3. Place dough on greased cookie sheets and cover. Let rise in a warm place for 40 minutes.
4. Preheat oven to 375 F.
5. Bake in for 12 to 15 minutes or until golden. Let cool on wire racks.