Anita was heading over to her dad's with her sisters the other day, so I decided to make a batch of cookies for her to take along.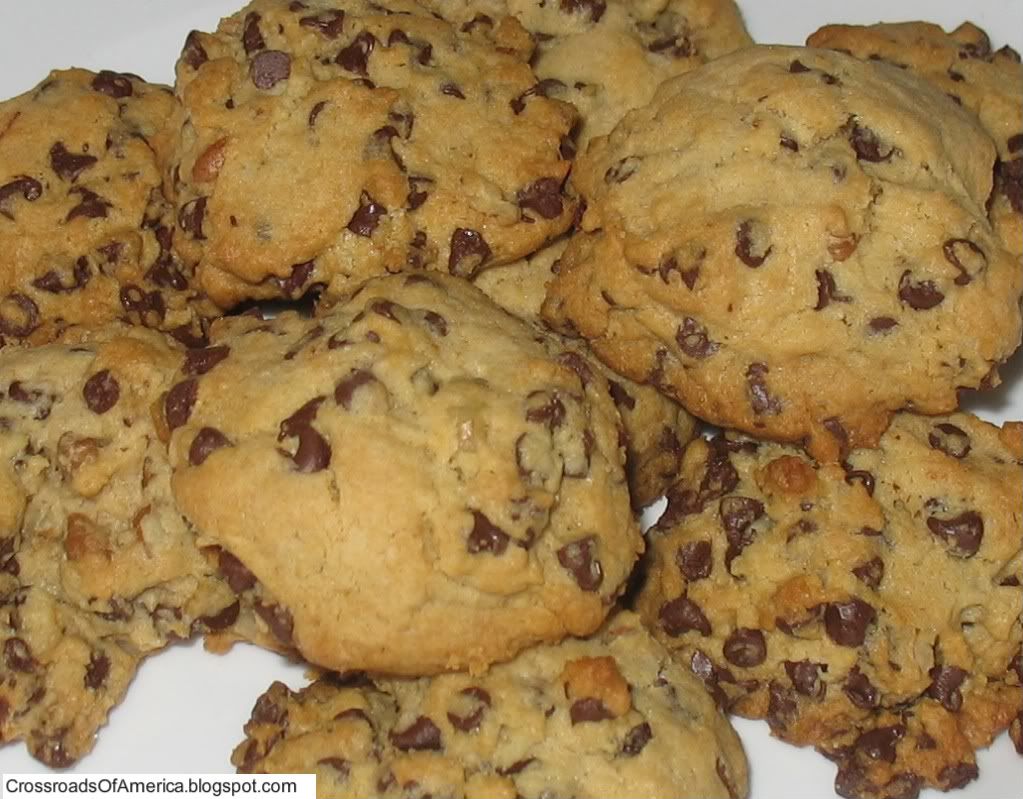 These didn't last long. They are very tasty and soft. I used the smaller chocolate morsels to make them look like they had more chocolate in them. You can use the bigger chips if you wish. I used pecans from my dad's pecan trees. I think that adds a lot, even if you might not be able to taste it.
This is my adaption of a recipe from Nestle.
Makes: About 24 cookies
Prep time: 5 minutes
Cook time: 15 minutes
Printable Recipe
Ingredients:
2 1/2 cups all-purpose flour
1 t baking soda
1 t salt
1/2 cup butter (1 stick), softened
1/2 cup margarine (1 stick), softened
3/4 cup sugar
3/4 cup brown sugar
1 t vanilla extra
2 large eggs
1 12oz bag semi-sweet chocolate mini morsels
1 cup pecans, chopped
1. Preheat oven to 375 F.
2. Place flour, baking soda and salt in a small bowl and combine.
3. Place butter, margarine, sugar, brown sugar and vanilla in a mixer and beat until creamy. With the mixer still running, add the eggs one at a time. Next, add the flour, slowly and combine. Turn off mixer and add the chocolate and nuts. Mix by hand.
4. Form batter into roughly 2" rounds and place on baking sheets. Bake 10-14 minutes or until lightly browned. Remove from oven and let cool for 5 minutes. Remove to cooling racks to finish cooling.