This is an excellent soup. And it's very easy to make.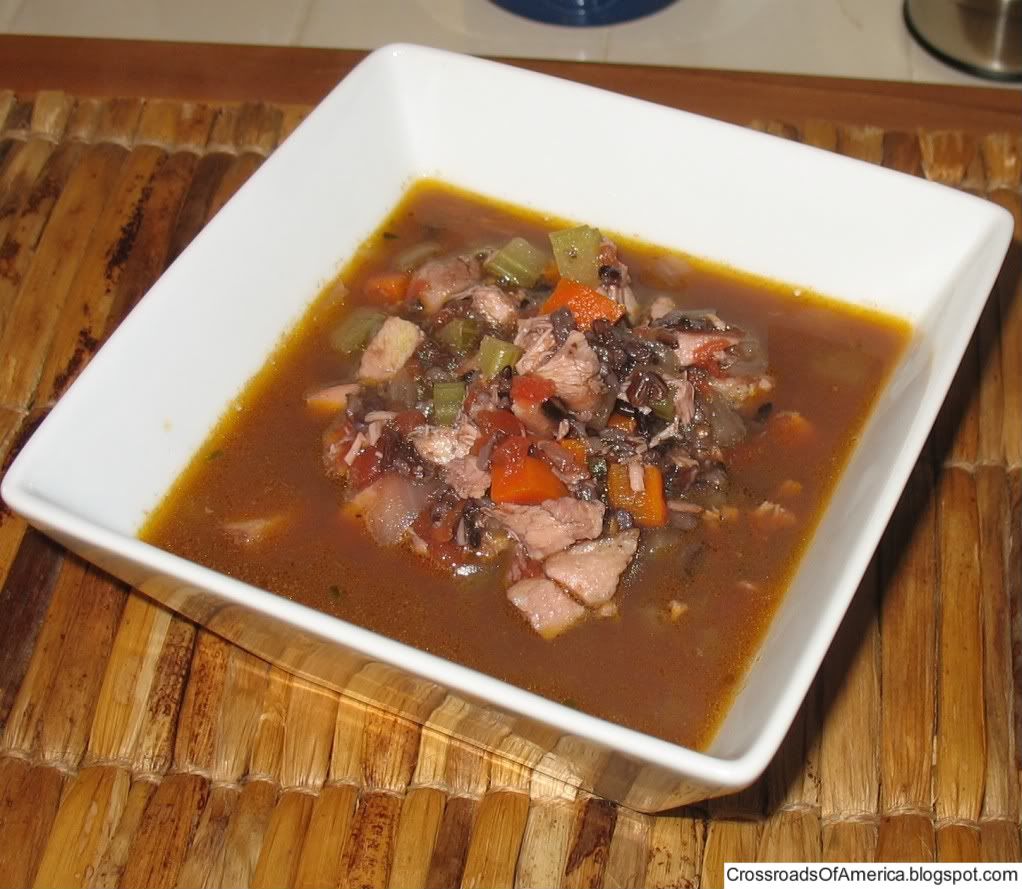 I had some leftover smoked chicken from my last smoke on the Weber Smokey Mountain smoker. You could substitute shredded cooked chicken breast if you don't have smoked chicken on hand.
Makes: 4 servings
Prep time: 10 minutes
Cook time: 40 minutes
Printable Recipe
1 lb smoked chicken (or turkey), shredded
2 T butter
1 cup carrots, chopped
1 cup celery, chopped
1 medium white onion, chopped
1 garlic clove, minced
6 cups chicken stock
1 14 oz can diced tomatoes
2 cups wild rice, cooked
1 t dried tarragon
1/2 t white pepper
1. Melt the butter in a Dutch oven or large pot. Add the carrots, celery, onion and garlic. Cover and cook over low heat until the carrots are tender.
2. Add stock and tomatoes. Stir. Simmer uncovered for 20 minutes.
3. Add the rice, tarragon, chicken and pepper. Simmer until chicken is well warmed. Serve.