If you're not a fan of blue cheese, fear not. Simply substitute gorganzola.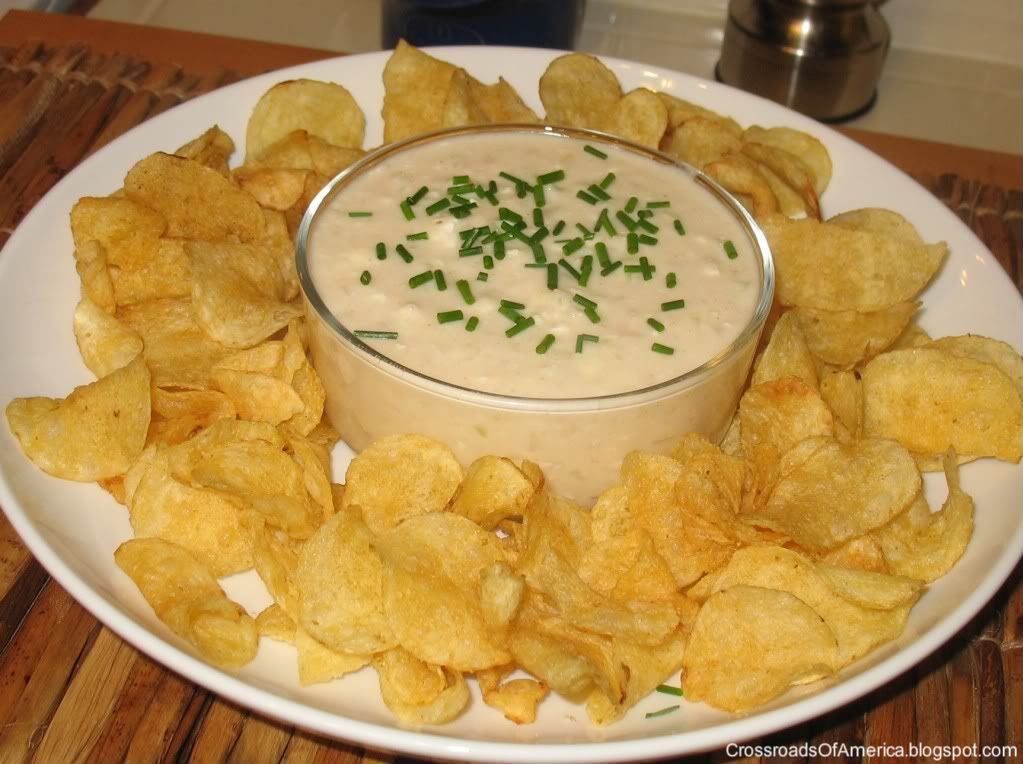 The
original recipe
calls for making homemade chips. Although I love making homemade chips, I didn't have enough potatoes on hand (or the time). So instead I used some good, store-bought, thick-cut kettle cooked chips.
Makes: 8 servings
Prep time: 5 minutes
Cook time: 10 minutes
Printable Recipe
Ingredients:
2 1/4 cups whole milk
2 T butter
1 small sweet onion, chopped fine
2 T all-purpose flour
1/4 t salt
Cayenne pepper, to taste
1/2 pound blue cheese crumbled (can substitute gorganzola)
Chips
1. Place milk in sauce pan and bring to a simmer over medium-low heat.
2. In another sauce pan, melt the butter over medium heat. Add the onion and cook until soft.
3. Add the flour to the onion and cook for another minute. Slowly whisk in the milk, and continue whisking until thick.
4. Season with the salt and cayenne pepper. Cook for another 5 minutes, whisking occasionally.
5. Remove from heat and add the cheese, stirring. (If the sauce gets too thick, add a little milk and stir to thin).
6. Serve warm with chips.