We really enjoyed this salad. It's a great take on the classic Buffalo wings.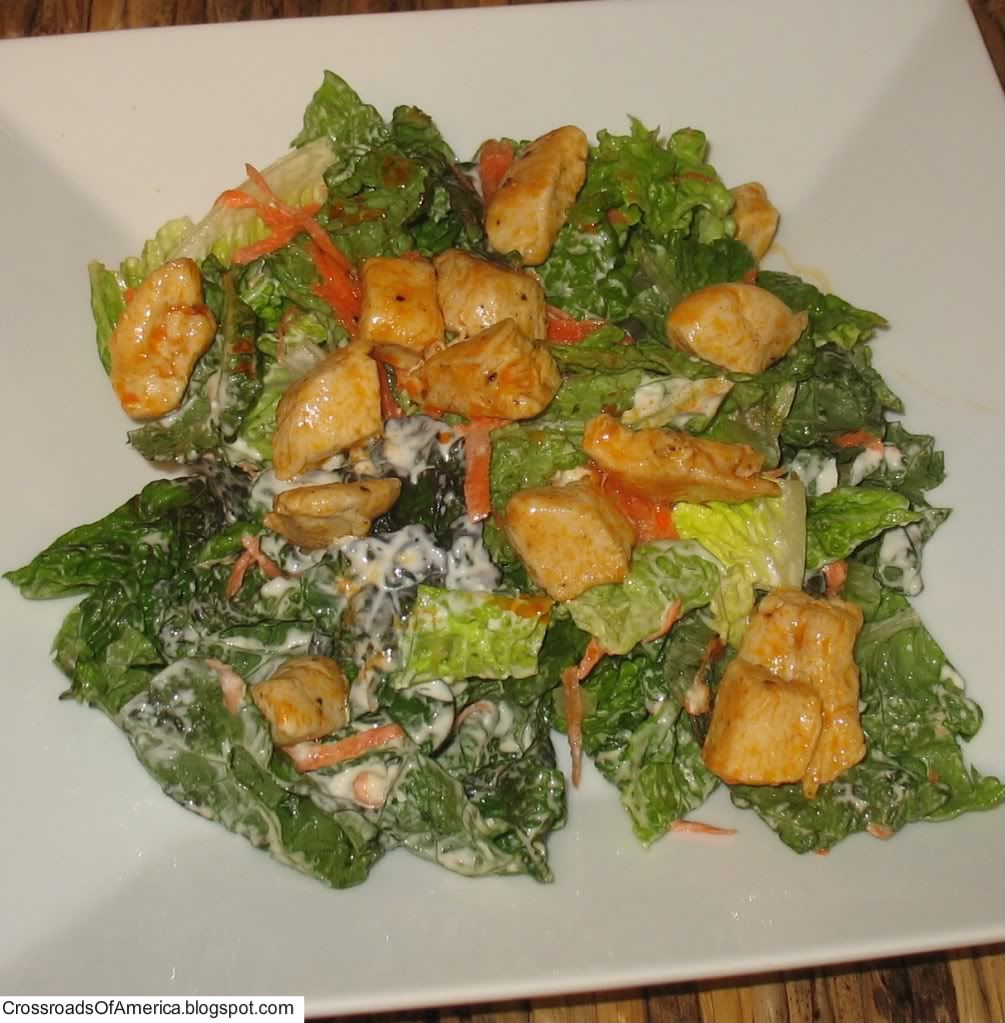 The
original recipe
came from Rachael Ray. I made a few small changes.
Makes: 4 servings
Prep time: 15 minutes
Cook time: 10 minutes
Printable Recipe
Ingredients:
1 large head romaine lettuce, chopped
2 large boneless, skinless chicken breasts, cut into bite-sized pieces
1 cup carrots, shredded
3 ribs celery, chopped
1/2 cup ranch salad dressing
1/2 cup blue cheese, crumbled
1 T vegetable oil
2 T butter
1/4 cup hot sauce (I used Frank's)
1. Preheat skillet over high heat. Add oil. Salt and pepper the chicken and add to pan and sear for 3-4 minutes.
2. Reduce heat to medium and add the hot sauce. Stir, cooking, for another 5 minutes until the chicken is done. Remove from heat.
3. Combine dressing and blue cheese in small bowl.
4. In a large bowl, combine the lettuce, carrots, and celery. Add the dressing and toss to mix.
5. Add chicken to salad, toss, and season with salt and pepper. Serve.