This lobster roll was awesome! The avocado and bacon really kicked it up a notch!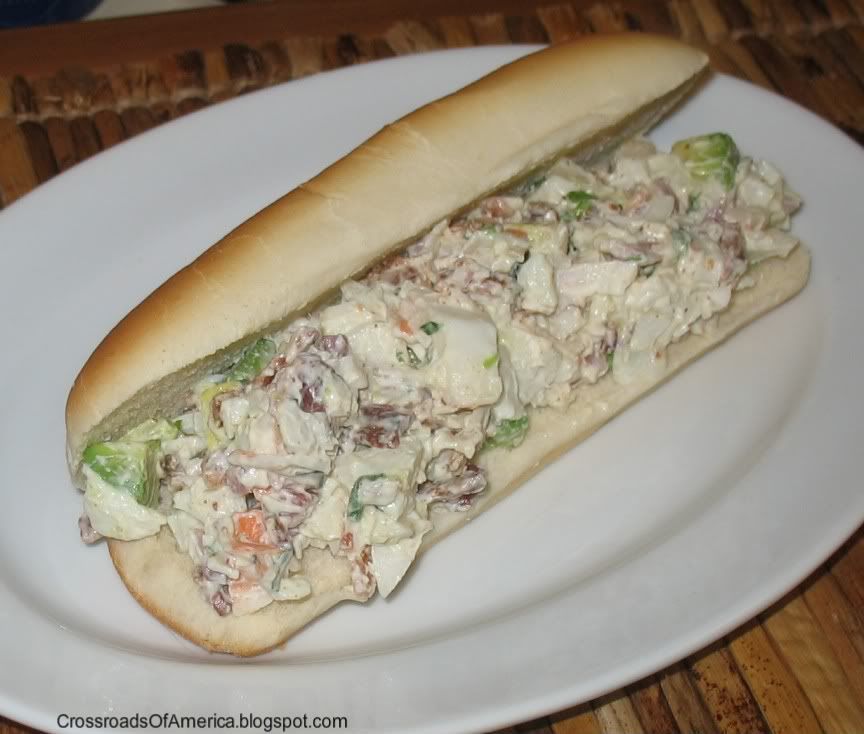 The
original recipe
came from Aaron McCargo Jr. You can substitute imitation lobster if desired.
Makes: 4 servings
Prep time: 10 minutes
Cook time: 15 minutes
Printable Recipe
Ingredients:
1 lb lobster meat, diced
2 T mayonnaise
2 T sour cream
3 T shallots, diced
1 lemon, juiced
2 T chives, chopped
2 T fresh parsley leaves, chopped
1 avocado, halved, pitted and diced
8 slices thick cut bacon, cooked, crumbled
4 sub rolls
1. Place lobster in a large bowl. Add all ingredients except the bread and combine well. Cover and refrigerate for 15 minutes before using.
2. Split rolls and brown in the oven or on a grill.
3. Divide lobster mixture among rolls and serve.