I have a
tomato sauce
that I often use for pizza, spaghetti, or even as a dip sauce for hors d'oeuvres. I was searching for a version that was more of a meat sauce, and I ran across this one from
Paula Deen
.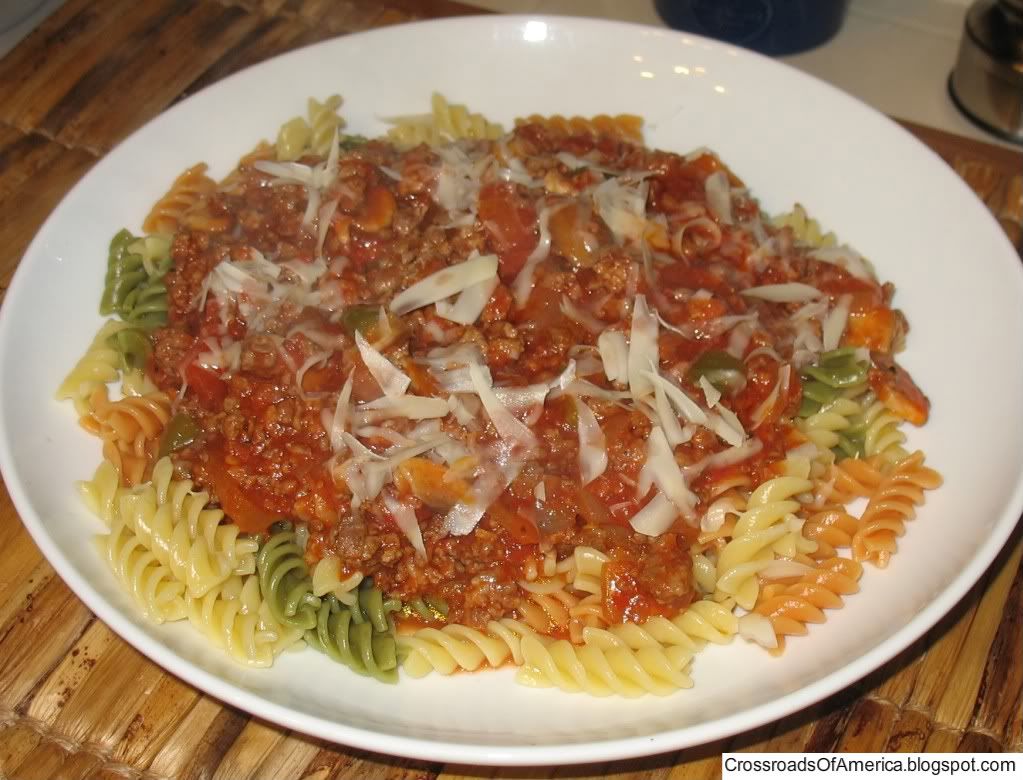 We had this great sauce over multi-colored pasta, topped with shaved Parmesan. No one complained about it, that's for sure!
Makes: 6 servings
Prep time: 15 minutes
Cook time: 45 minutes
Printable Recipe
Ingredients:
1 1/2 pounds ground beef (can substitute Italian-style bulk sausage)
1 large white onion, chopped
1 large green bell pepper, chopped
1 clove garlic, chopped
2 6oz cans tomato paste
1 8oz can tomato sauce
1 14 1/2 oz can stewed tomatoes (diced or petite cut work well too)
1 T Italian seasoning
1 T Worcestershire sauce
2 T sugar
1 t salt
1 cup water
1. Heat a large pot over medium-high heat. Add beef and brown. Drain fat.
2. Add onion, pepper, and garlic and saute until the onion is tender.
3. Add remaining ingredients. Bring to a boil and reduce to a simmer. Continue simmering for about 30 minutes.