I found
this awesome pasta recipe
on the
Race City Sauce Work
's website when I was looking for hot sauces.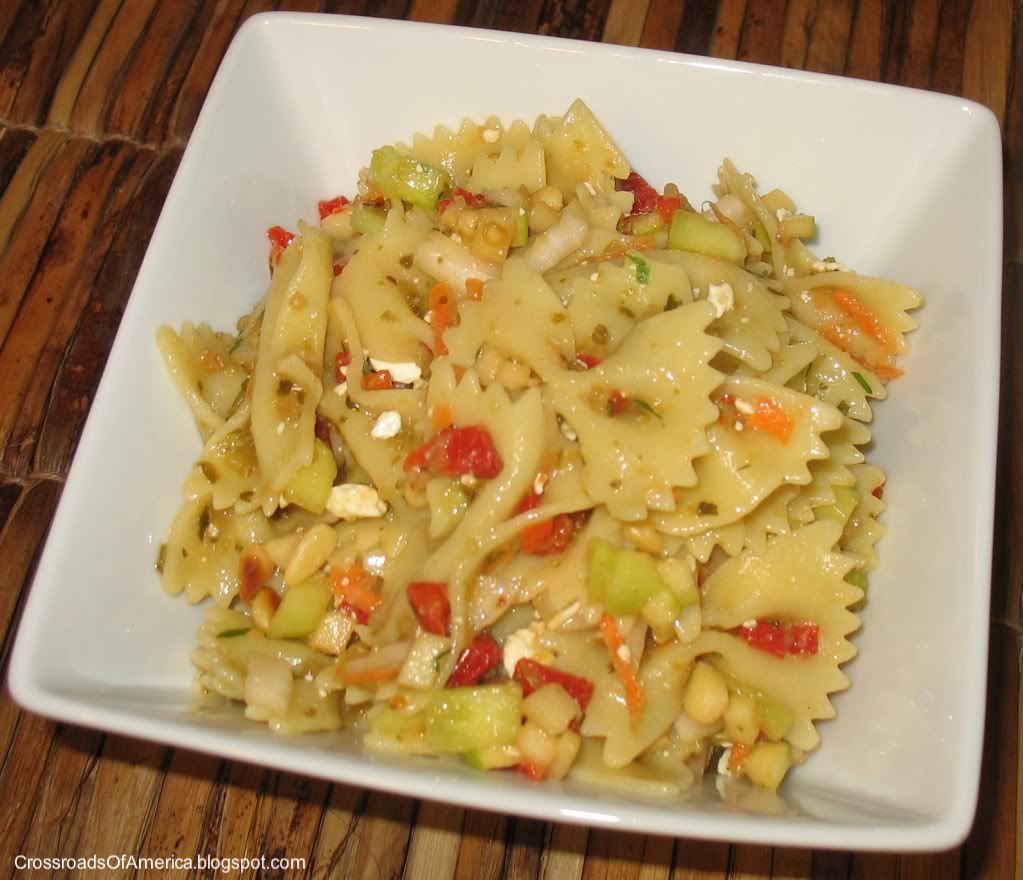 The recipe uses their Victory Lane Jalapeño-Sour Apple hot sauce, which is a great, thick sauce with a nice balance between hot and sour. We really like it.
I did make a small change to the recipe. We made the salad with bow tie, which ended up getting a little dry so I drizzled just a little extra virgin olive oil over it before serving. Next time I'll either not drain the pasta as much or I'll retain some of the pasta water to keep the salad moist.
Makes: 8 servings
Prep time: 15 minutes
Cook time: 30 minutes (chill time)
Printable Recipe
Ingredients:
1/2 pound pasta (bow tie, penne, etc), cooked, drained and cooled
1 cup roasted red peppers, chopped
1 small sweet onion, diced
1 cucumber, seeded and diced
1/2 cup pine nuts, toasted
1/4 cup carrots, shredded
2 T fresh parsley, chopped
1 (5 oz) bottle Victory Lane Jalapeño Sour Apple hot sauce
1/2 cup Feta cheese crumbled
1 cup Granny Smith apples, diced
1. Combine all ingredients and mix well. Chill until ready to serve.
2. Drizzle with extra virgin olive oil if the pasta becomes a little dry and mix.