This is the twenty eighth burger we've made from the
Cheese and Burger Society
.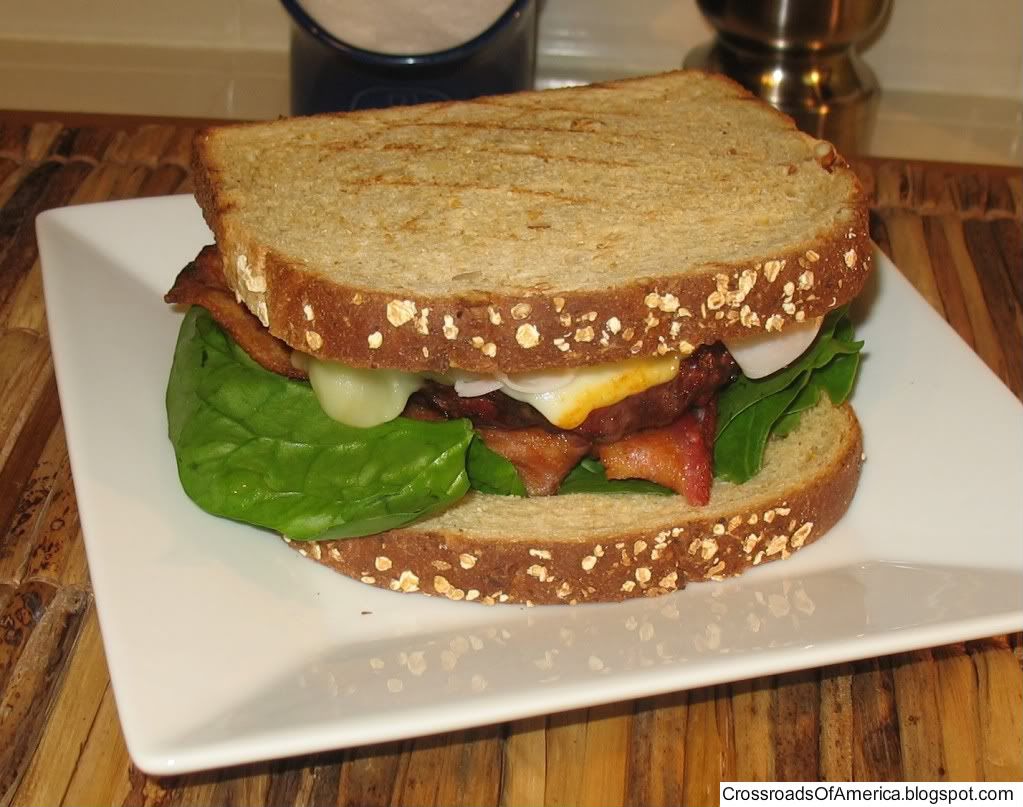 The pesto mayo and melted Gouda really make this burger pop.
Makes: 2 burgers
Prep time: 15 minutes
Cook time: Varies depending on desired doneness
Printable Recipe
Ingredients:
1 pound fresh ground beef (recommend 75/25 or 80/20)
2 slices Gouda cheese
4 slices fried prosciutto (I substituted 4 slices cooked bacon)
4 slices turkey deli meat
2 T pesto mayonnaise (see below)
Spinach
4 slices oat bread
1. Form beef into 2 patties and season. Place on grill and cook to your desired doneness. Add cheese and melt slightly. Remove. Brown bread slices and remove.
2. To assemble burgers, top bottom bread slices with spinach. Add patties, followed by prosciutto and turkey. Slather top bread slices with may and serve.
Pesto Mayonnaise
Makes: 1/4 cup
Ingredients:
1. Combine all ingredients in a small bowl. Add salt and pepper to taste.