Anita has been requesting these for some time. I'm not sure why I kept putting them off. Believe it or not, I've only made biscuits and gravy once before, and I totally messed up the scratch biscuits. So this time, I cheated and used store-bought biscuits. Sometimes you gotta do what you gotta do!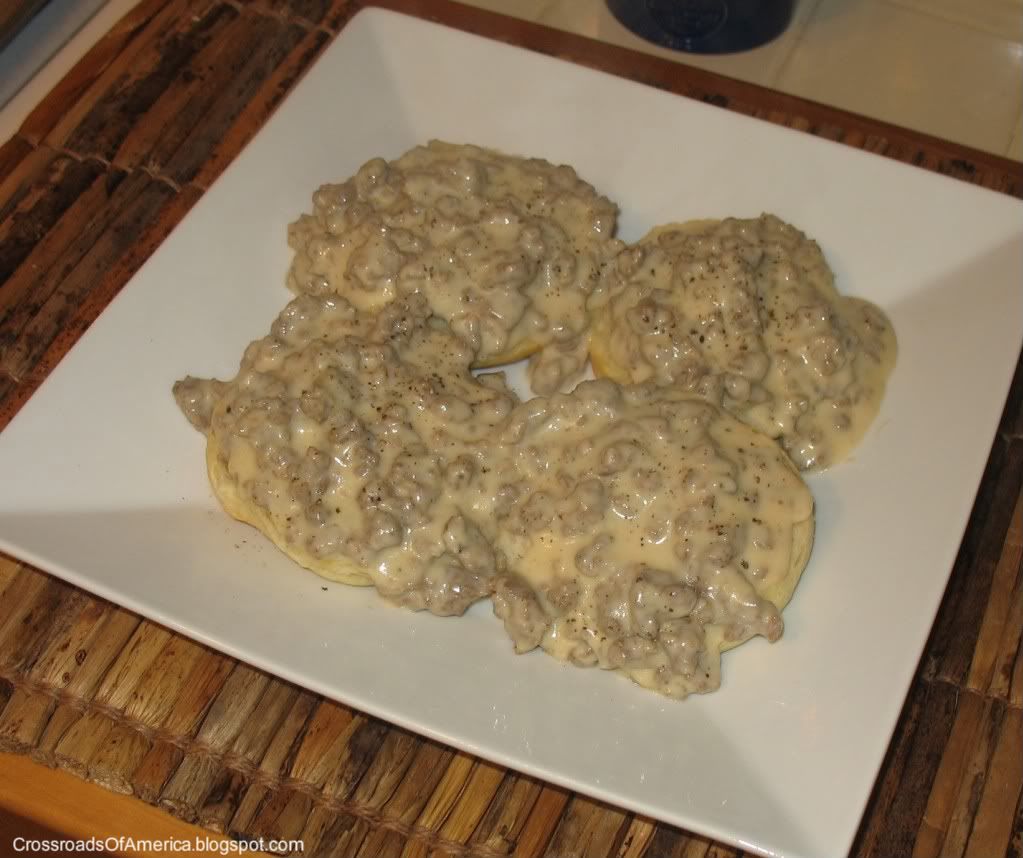 If you don't like a little kick, substitute mild sausage for the hot and leave out the cayenne.
Makes: 4 servings
Prep time: 5 minutes
Cook time: 15 minutes
Printable Recipe
Ingredients:
1 lb bulk breakfast sausage, medium or mild
1 lb bulk breakfast sausage, hot
4-6 T flour
4 cups milk (or more)
Salt, pepper, and cayenne pepper, to taste
1 tube store-bought biscuits (I used Grands)
1. Preheat oven per biscuit instructions. Place biscuits on sheet pan and cook per instructions.
2. Meanwhile, crumble sausage into large skillet and cook until done over medium-high heat.
3. If needed, drain the sausage. You want a bit of grease, but if your sausage is particularly fatty, you'll want to drain it.
4. Add 4 tablespoons of flour and stir well. Add more flour if needed. You want the sausage to be well-coated.
5. Slowly add milk. You may need more or less than the 4 cups. Stir well. Add salt, pepper and cayenne and continue stirring over medium-high heat. Cook until you've achieved the desired thickness.
6. Serve over hot biscuits.