This is the eighteenth burger we've made from the
Cheese and Burger Society
. It's insanely good. Bratwurst on a burger? Yes!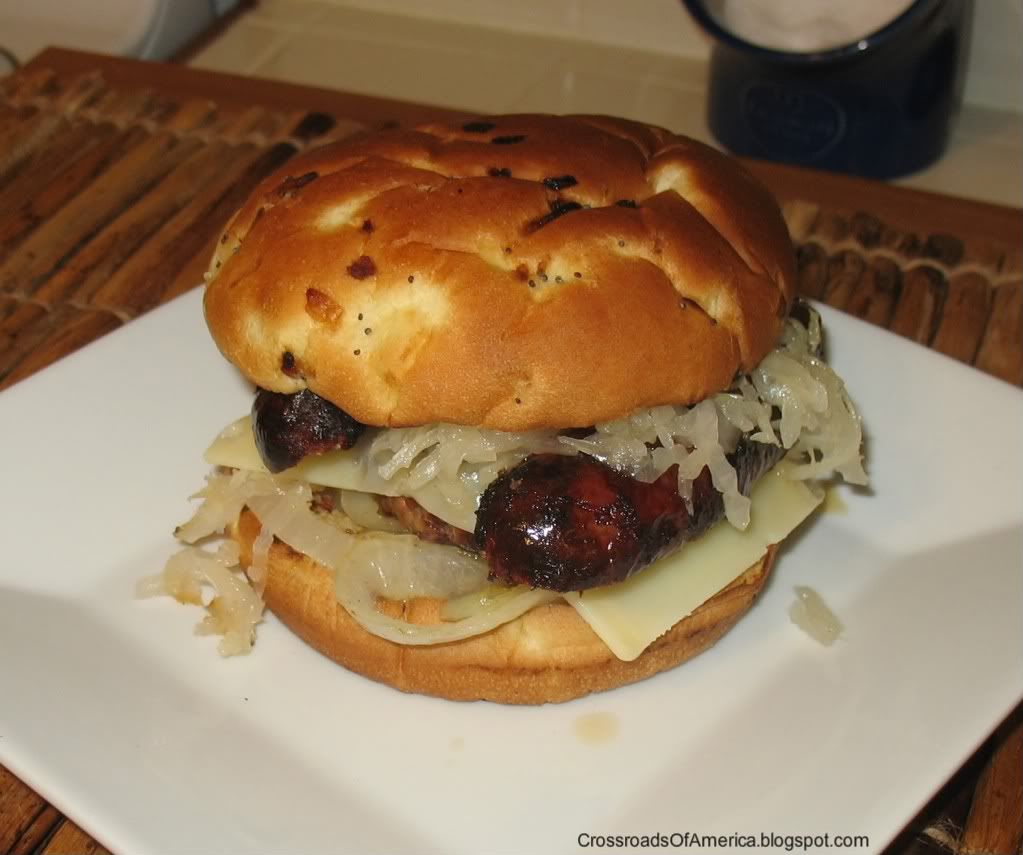 Makes: 2 burgers
Prep time: 5 minutes
Cook time: 15 minutes plus more depending on desired doneness
Printable Recipe
Ingredients
1 pound fresh ground beef (recommend 75/25 or 80/20)
2 Bratwurst
1 cup sauerkraut, rinsed and drained

2 T beer mustard
1/2 medium white onion, sliced
1 T butter
2 slices Swiss cheese
2 buns
1. Melt butter in a medium skillet over medium-high heat. Add onions and sautee until just tender. Remove.
2. Add sauerkraut to skillet and warm. Remove.
3. Form beef into 2 patties and season. Place on grill along with the bratwurst. Cook to your desired doneness. Add cheese to patties and melt. Remove. Brown buns and remove.
4. To assemble burgers, top bottom buns with onions and kraut. Add patties. Split bratwurst and put on top of the patties. Slather top buns with mustard and place on burgers. Enjoy!