It's a masterpiece that'd make Leonardo da Vinci drool!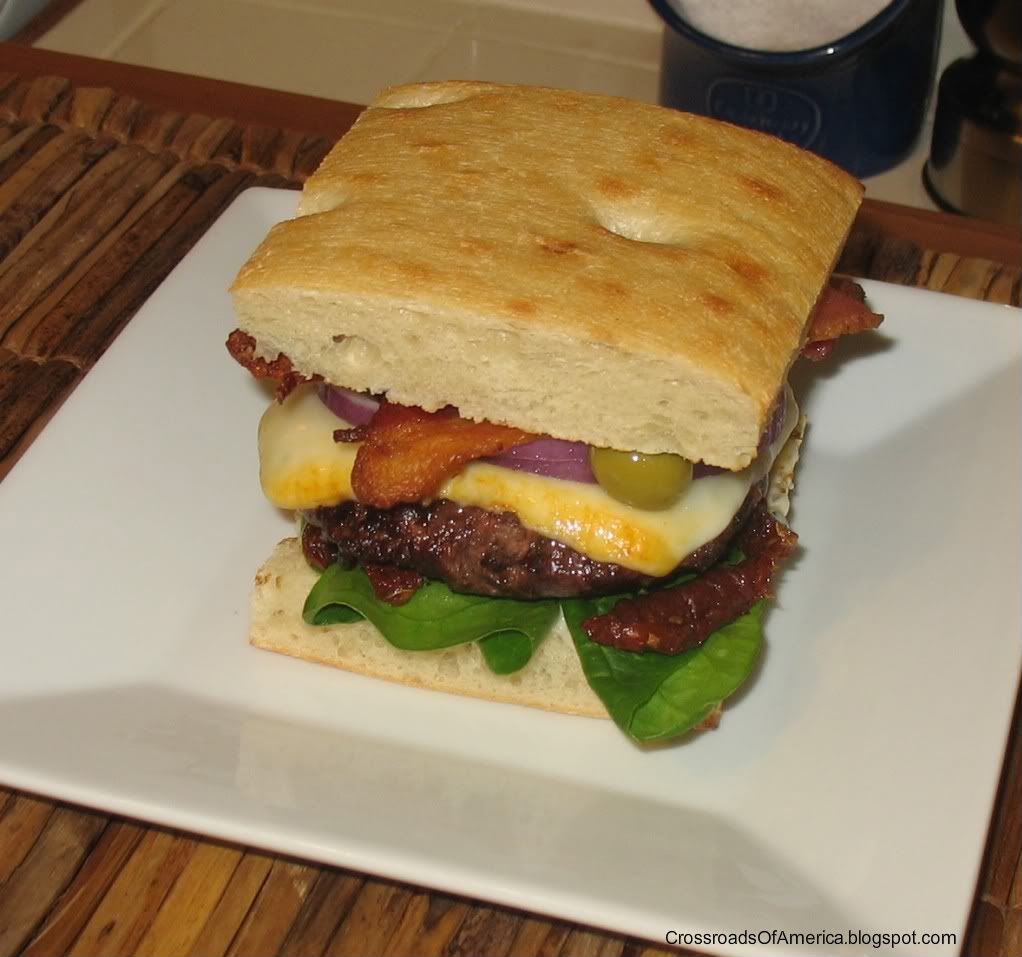 This is the twenty fourth burger we've made from the
Cheese and Burger Society.
This is one seriously good burger. We loved the flavors on this burger. Really, really outstanding!
The original recipe calls for Gorgonzola. Due to some bizarre misalignment of the planets, I only had Muenster on hand, so I used that instead.
Makes: 2 burgers
Prep time: 5 minutes
Cook time: Varies depending on desired doneness
Printable Recipe
Ingredients:
1 pound fresh ground beef (recommend 75/25 or 80/20)
Gorgonzola cheese
1 T sundried tomatoes
1/4 cup olives, sliced
4 slices pancetta (or bacon, cooked)
4 slices red onion
1/4 cup arugula
2 T garlic mayonnaise (see below)
2 Ciabatta buns (or bread)
1. Form beef into 2 patties and season. Place on grill and cook to your desired doneness. Add cheese and melt slightly. Remove. Brown buns and remove.
2. To assemble burgers, place arugula and sundried tomatoes on bottom buns. Add patties. Top with pancetta, red onions and olives. Slather top buns with the garlic mayo and enjoy!
Garlic Mayonnaise
Makes: 1 cup
Prep time: 5 minutes
Ingredients:
3 cloves garlic, minced then crushed into a paste
1 cup mayonnaise
1/2 T fresh lemon juice
1/4 t salt
1. Combine all ingredients and whisk well.