This is the seventh burger we've made from the
Cheese and Burger Society
. With burgers like this one, it's getting really difficult to pick a favorite. Fortunately, we don't have to pick!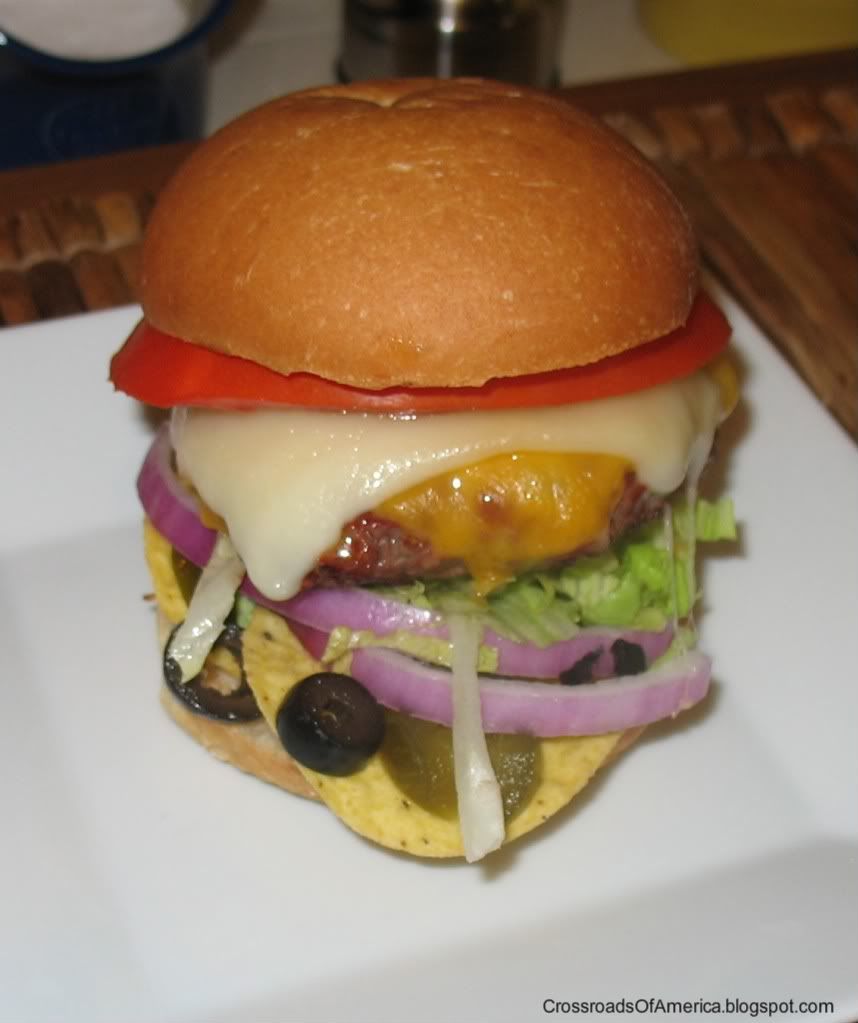 The tortilla chips on the burger were a nice change!
Makes: 2 burgers
Prep time: 5 minutes
Cook time: Varies depending on desired doneness
Printable Recipe
1 pound fresh ground beef (recommend 75/25 or 80/20)
2 T black olives, sliced
Pickled jalapeños, to taste
Tortilla chips
1/4 small red onion, sliced
1/4 head iceberg lettuce, chopped
2 large slices tomato
2 Hamburger buns
2 slices cheddar cheese
2 slices Swiss cheese
1. Form beef into 2 patties and season. Grill until cooked to your desired doneness. Top patties with cheddar and Swiss. Toast buns and remove.
2. To assemble burger, cover bottom buns with chips and add lettuce, red onion, jalapeños and black olives. Add patties, followed by tomato and more jalapeño if desired.