Yeah, I can type it, but I might not be able to pronounce it correctly! I think it's 'fazul'. No matter how you say it, we like it a lot. First time making it. Definitely not the last. This is the perfect cold weather dish. I kept wanting to think I was eating chili, but it's definitely not a chili.
This makes quite a big batch of soup, so get out a 6 quart or larger pot to make it in. That or divide the recipe.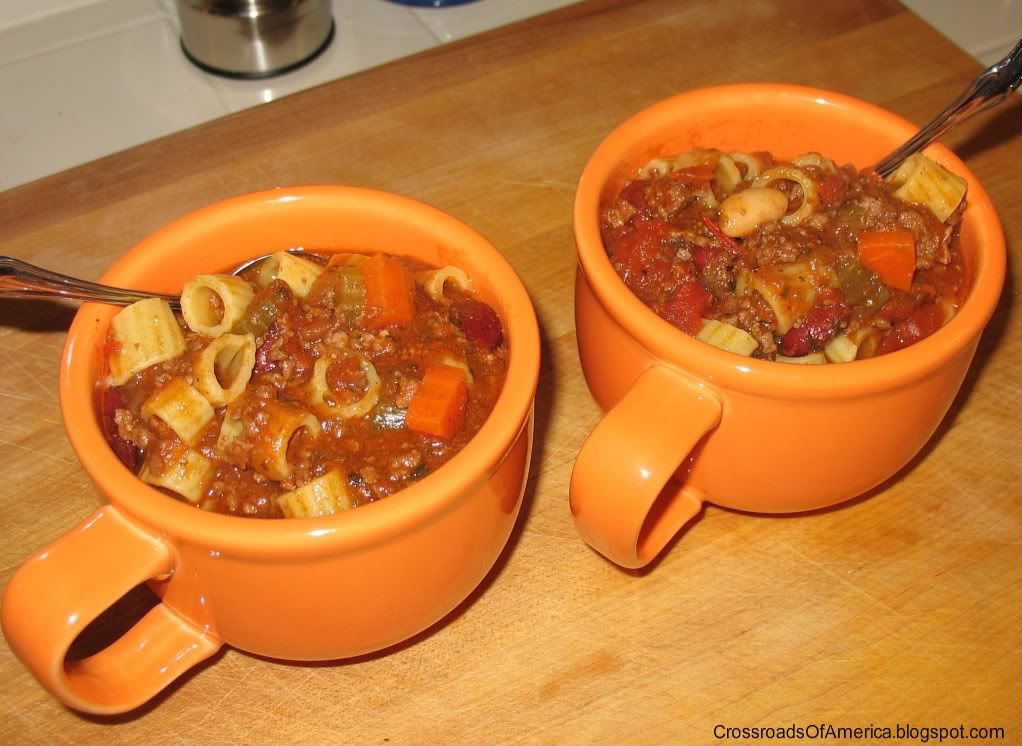 (Must be time to oil the cutting board, it's looking a little dry there)
Makes: 12-14 servings
Prep time: 10 minutes
Cook time: 7-8 hours
Printable Recipe
Ingredients:
2 lbs ground beef
1 onion, chopped
3 carrots, chopped
4 stalks celery, chopped
2 (28 oz) cans diced tomatoes, undrained
1 (16 oz) can red kidney beans, drained
1 (16 oz) can white kidney beans, drained
3 (10 oz) cans beef stock
3 t oregano
2 t pepper
5 t parsley
1 t hot sauce (optional)
1 (20 oz) jar spaghetti sauce
8 oz pasta
1. Brown beef in skillet. Drain and add to large pot.
2. Add all remaining ingredients except pasta and cook for 7-8 hours on low.
3. During last hour add pasta.