I'm continuing on my quest for the perfect chip. Well, chips. I don't have to have just one #1 you know? I'm making up the rules as I go!
This time I ordered a jumbo pack of 7 different flavors from
Ballreich's chips
, of Tiffin, Ohio. Ballreich's has been around since the 1920s, and I can see why. Their chips have really great flavor and texture and crunch. They have a very
interesting history
. Their chips are 'marcelled', which was a new term to me. Marcelled is the name of a popular wavy hairstyle from the 1920s.
I started out with sour cream and onion flavored chips.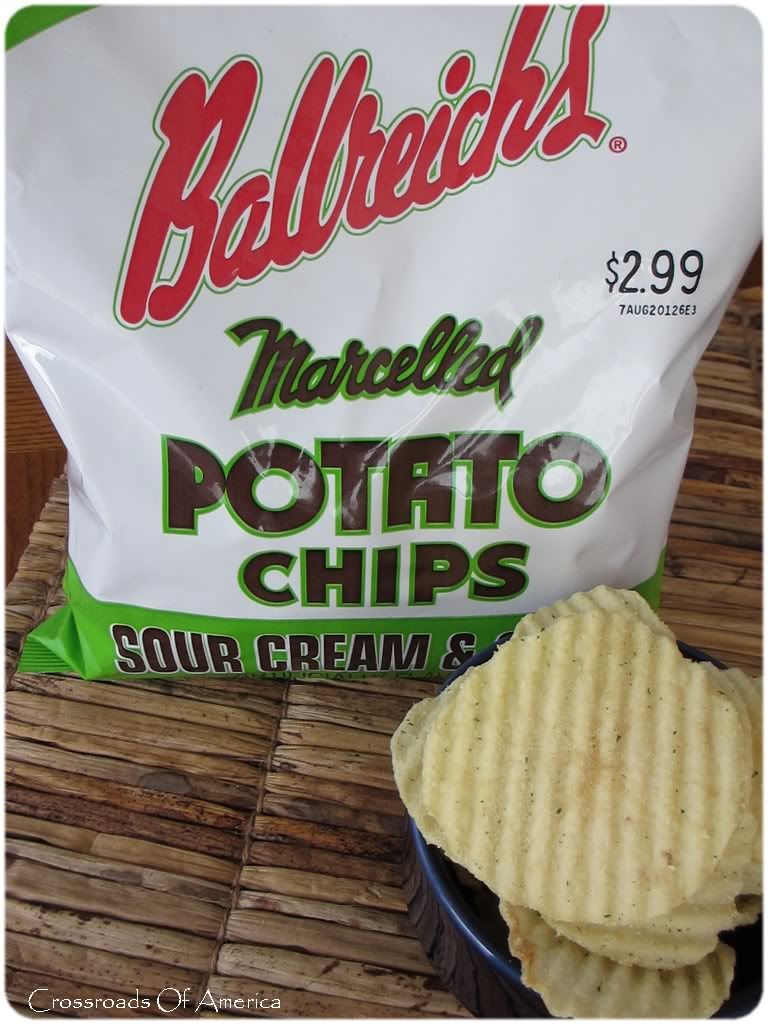 These chips are insanely good. The salt level is just right, the crunch is great (those marcelled ridges really make for a great chip), and the flavoring is spot-on. And you can still taste the potato, an important thing in chips!
I love these chips. Of all the Ballreich's chips I tried, these are definitely at the top of my list. Not that the other flavors aren't good, it's just I think they really nailed it on the sour cream and onion variety. And the big bags are perfect for family get-togethers.
I'm looking forward to trying the rest of the flavors I ordered!