There's almost nothing you can't put this on. I used it as a sandwich and wrap spread, but I'm also a big fan of pouring it over roasted or grilled asparagus or Brussels sprouts.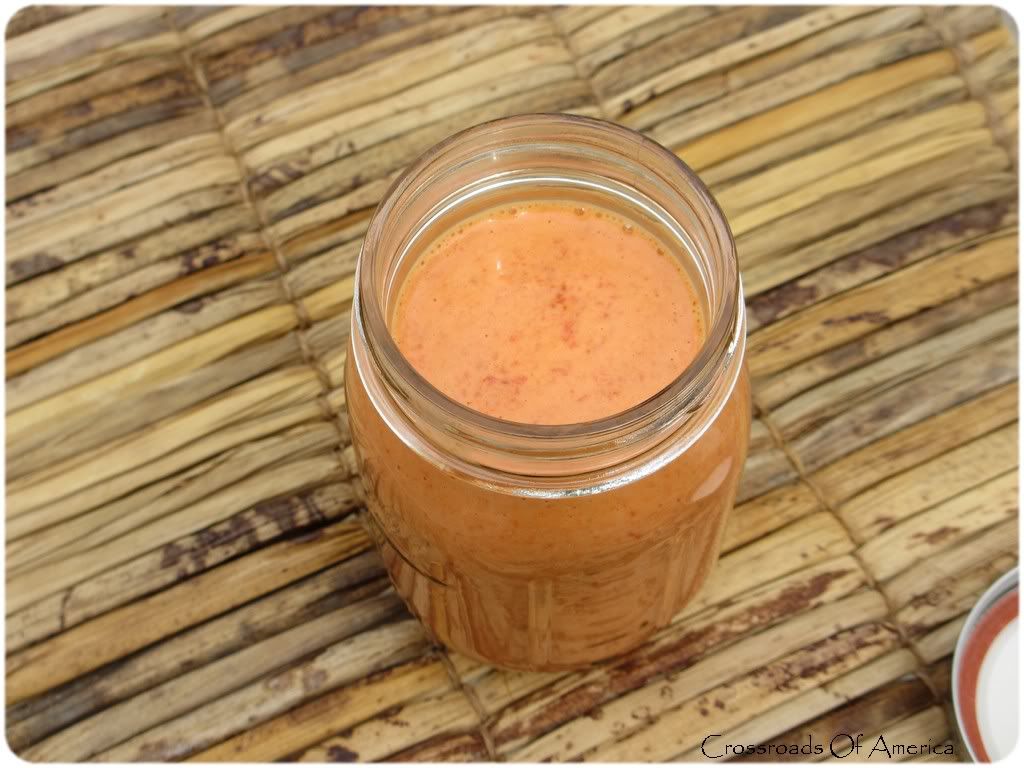 This makes a pretty good batch, but it'll keep for up to a week in the fridge.
Makes: 2 cups
Prep time: 5 minutes
Cook time: 20 minutes
Printable Recipe
Ingredients:
2 red bell peppers (or a 12 ounce jar of roasted red peppers)
2 cloves garlic, minced
1/2 cup mayonnaise
3 tablespoons extra virgin olive oil
salt and pepper, to taste
1. Roast the bell peppers on your grill or under your broiler. Let cool slightly then remove the charred skin, stem and seeds.
2. Place the peppers, garlic and mayo in a blender. Pulse 8-10 times to get everything chopped and incorporated.
3. With the blender still running, slowly drizzle in the olive oil.
4. Season with salt and pepper, to taste.