These beans are unbelievable. They take a long time to make, but they are very much worth the effort. The taste is outstanding. I was worried that the bourbon would overpower them (I'm not a big fan of bourbon), but it didn't at all.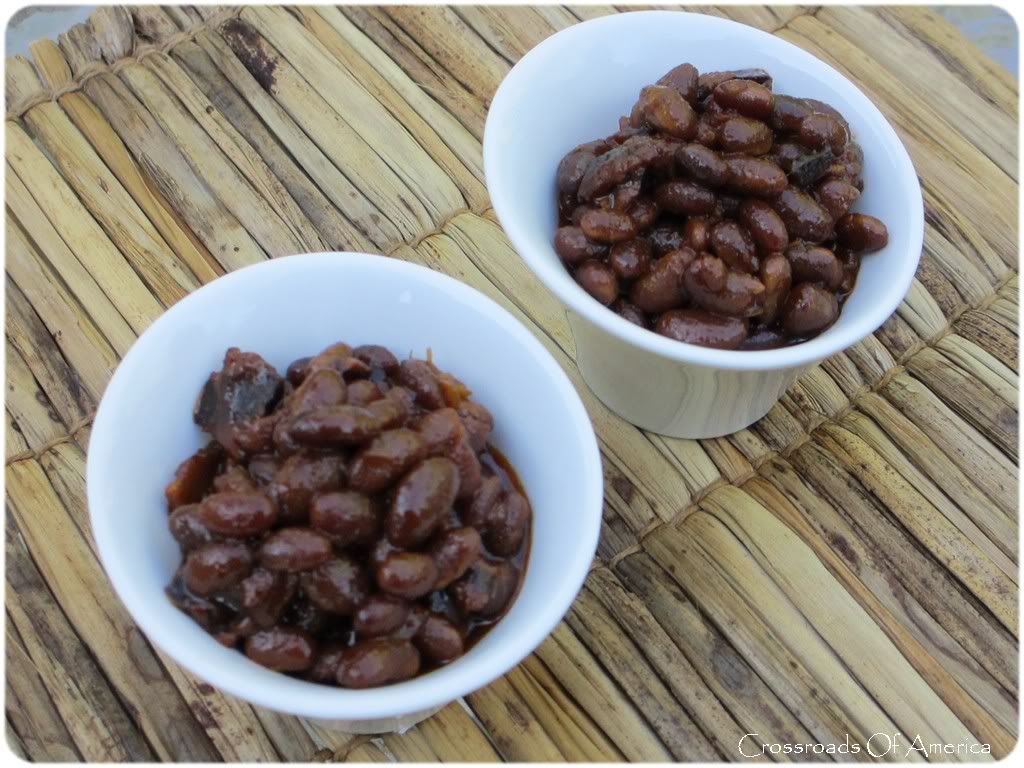 These beans get even better the day after they are made. And although I made them in a large Dutch oven, you can also use a crockpot set to low.
The
original recipe came from the How Sweet It Is blog
, one of my favorites. Pay them a visit and browse around at all the great food!
Makes: 12 servings
Prep time: 10 minutes
Cook time: 24 hours
Printable Recipe
Ingredients:
1 pound dry navy beans, sorted
10 slices thick-cut bacon
1 medium yellow onion, chopped
1 clove garlic, minced
2 cups water
3/4 cup barbecue sauce (I used Blues Hog Original)
1 cup loosely packed brown sugar
1/4 cup ketchup
2 tablespoons molasses
1 cup bourbon
1 1/2 tablespoons ground mustard
1/4 cup apple cider vinegar
2 tablespoons Worcestershire sauce
1. Place beans in a large pot and cover with water. Let soak overnight.
2. Drain beans. Add to a large pot of boiling water. Reduce heat to a simmer and let cook for 40 minutes or until starting to get tender. Drain.
3. Meanwhile, cook the bacon. Drain. Crumble.
4. Reduce heat to low and add the onions to the bacon grease. Cook for 8-10 minutes, stirring often, making sure to scrape up any bacon bits and let them mix with the onions.
5. Add garlic and cook for 3 minutes. Turn off the heat.
6. Add water, bourbon, brown sugar, BBQ sauce, ketchup, dried mustard, vinegar, molasses and Worcestershire sauce to a large crockpot or Dutch oven. Stir well.
7. Add the beans, bacon, and bacon fat and onions to the pot. Cover and cook on low for at least 12 hours, stirring every hour or so.
8. Turn off heat and let beans sit for up to 2 hours until beans get thick.