Grilling season is in high swing here. Well, I say 'season', but I pretty much grill year-round and, often, twice a day. Nothing beats the flavor of grilled food.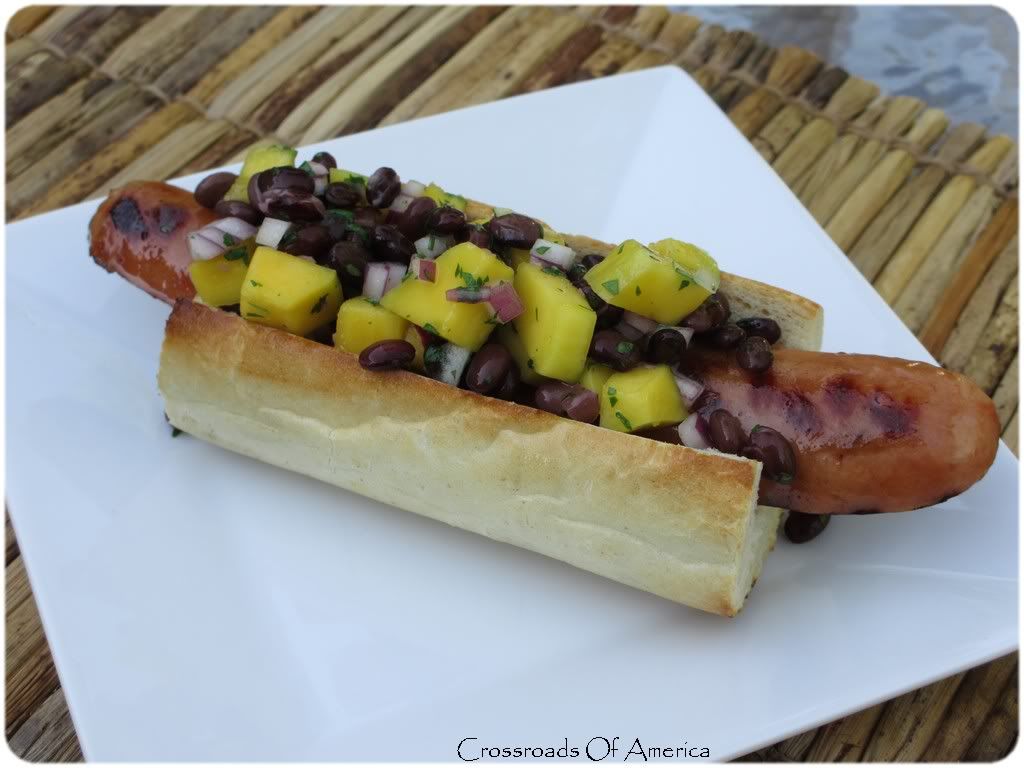 This salsa is great on a grilled dog or sausage. It also works for dipping chips. I think I might try it on burgers next time for an extra twist.
Sometimes it's hard to find a decent bun for a large sausage, so I just French bread instead.
Makes: 6 servings
Prep time: 5 minutes
Cook time: 15 minutes
Printable Recipe
Ingredients:
2 cups fresh mango, chopped
1 15 ounce can black beans, rinsed and drained
1/4 cup red onion, chopped
1/4 cup cilantro, chopped
2 tablespoons fresh lime juice
6 sausages or hot dogs
6 hot dog or sub buns, split
1. Combine mango, beans, onion, cilantro and lime juice. Season with salt, to taste.
2. Grill hot dogs as desired. Serve on buns topped with the salsa.