I've cut way back on grilling chicken breast. Instead I usually grill chicken thighs or chicken tenderloins. Whenever either one is on sale I make sure to snag plenty.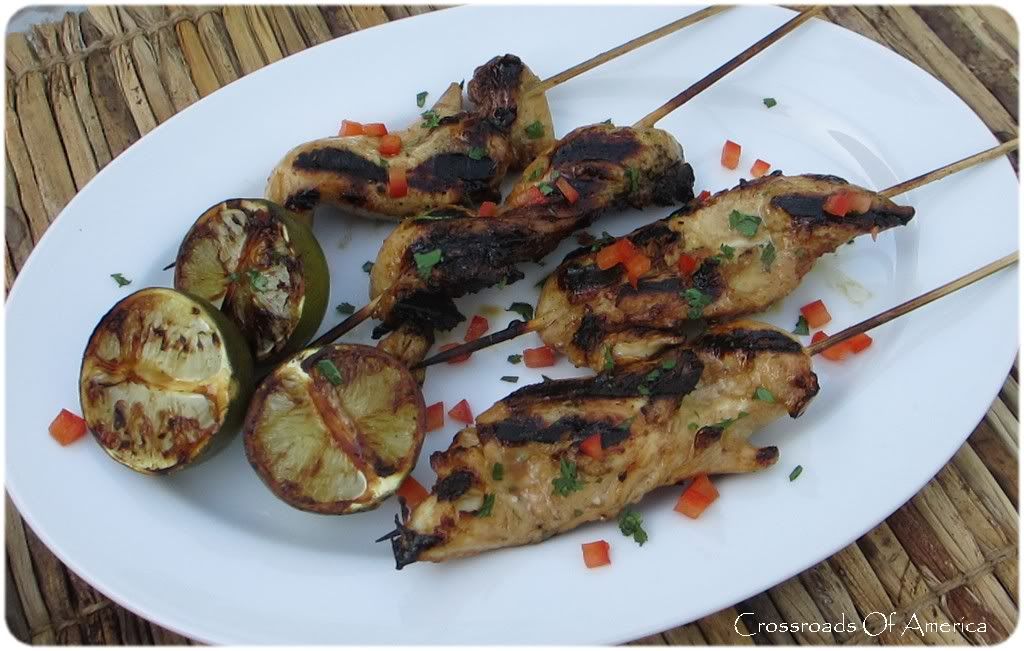 This chicken came out fantastic. Tender and very tasty. If it's not my favorite grilled chicken then it is at least tied for first.
I cut up the leftovers and had them in hard taco shells with some avocado cream sauce, tomato, red onion and shredded cheese. The chicken was just as good leftover!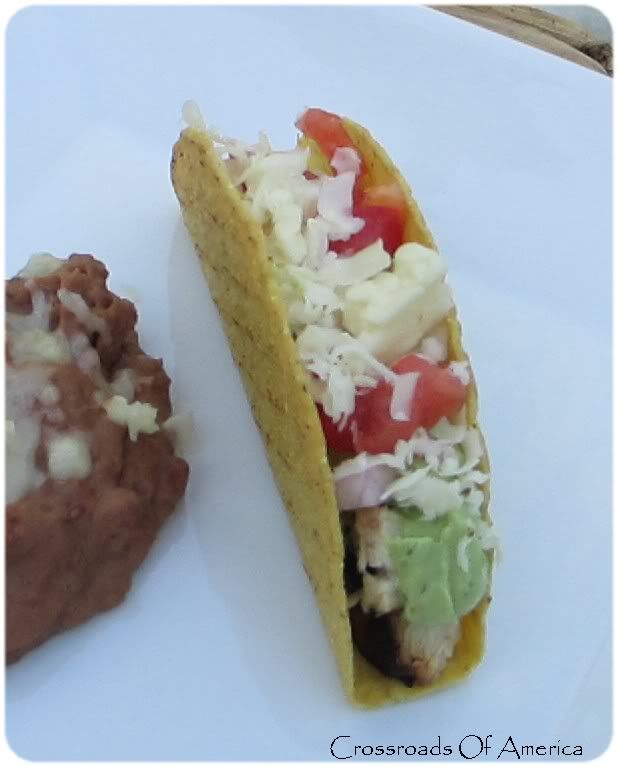 Makes: 4 servings
Prep time: 35 minutes
Cook time: 10 minutes
Printable Recipe
Ingredients:
3 tablespoons soy sauce
2 tablespoons honey
1 tablespoon vegetable oil
1 lime, juiced plus 2 more, halved
1 clove garlic, minced
1 tablespoon cilantro, chopped
1 1/2 pounds chicken tenderloins (or use 4 medium breasts cut into strips)
Bamboo skewers
1. Combine the soy sauce, honey, oil, lime juice, garlic and cilantro in a bowl.
2. Place chicken into a resealable baggie. Pour in the marinade. Let marinade for at least 30 minutes.
3. Meanwhile, soak some bamboo skewers in water.
4. Thread chicken onto skewers. Grill until done, 3-5 minutes per side. Also grill the lime halves.
5. Serve with grilled limes for drizzling.