Nothing beats a good, old-fashioned pasta salad. I particularly like this one. You can add whatever else you want, like bacon. Or diced ham. Or cubed rotisserie chicken.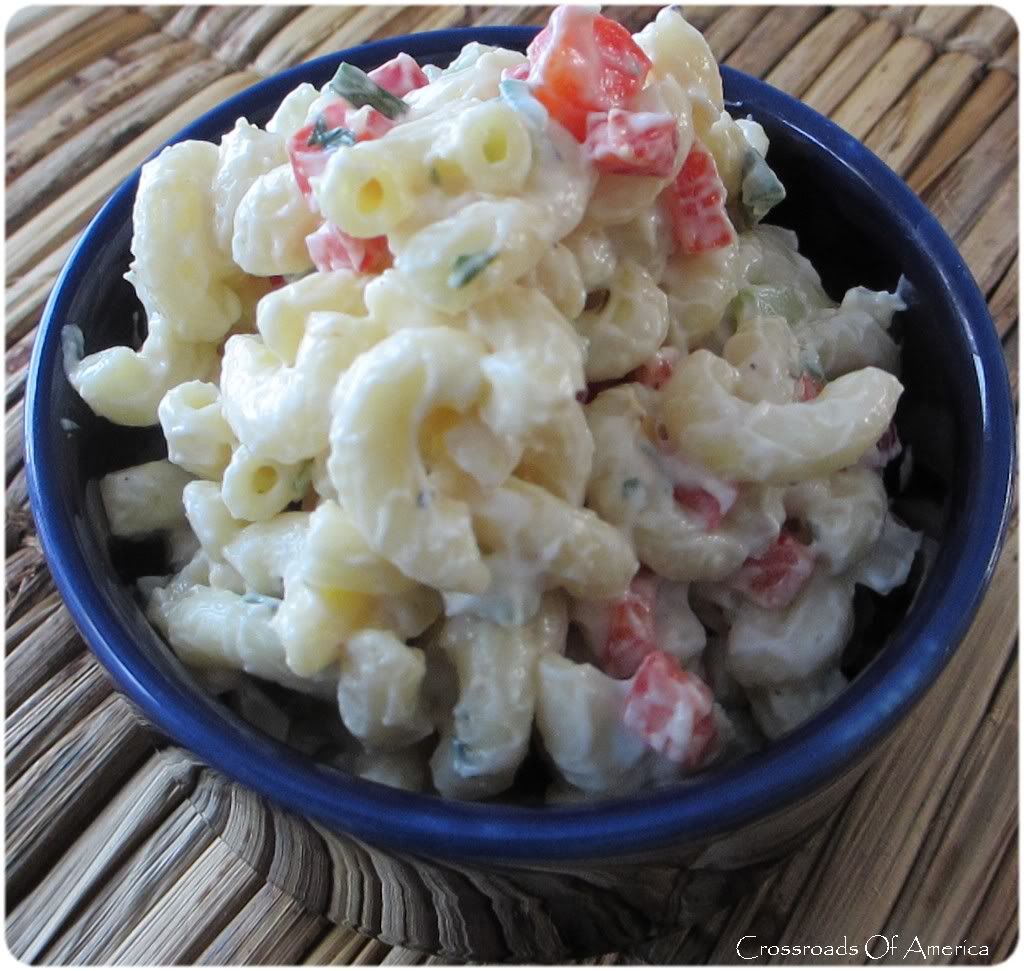 The addition of the minced sweet peppers really adds a lot to this salad. Don't leave them out.
Makes: 16-20 servings
Prep time: 10 minutes
Cook time: 15 minutes
Printable Recipe
Ingredients:
1 pound dry elbow macaroni
1 cup mayonnaise
1/4 cup apple cider vinegar
2 tablespoons Dijon mustard
1 tablespoon sugar
Salt and pepper
2 ribs celery, diced
1 medium red bell pepper, diced
1/2 small red onion, diced
3 green onions, sliced
1/4 cup sweet piquanté peppers, minced
1/4 cup fresh parsley, minced
1. Cook the pasta per the package instructions. Drain well and let cool. Place in a large bowl.
2. Whisk together the mayonnaise, vinegar, mustard, and sugar. Season with salt and pepper, to taste.
3. Add the remaining ingredients to the pasta and fold gently to combine.
4. Add in the dressing and fold to combine. Season with salt and pepper.