'Tis the season for pasta salads, and the more, the merrier.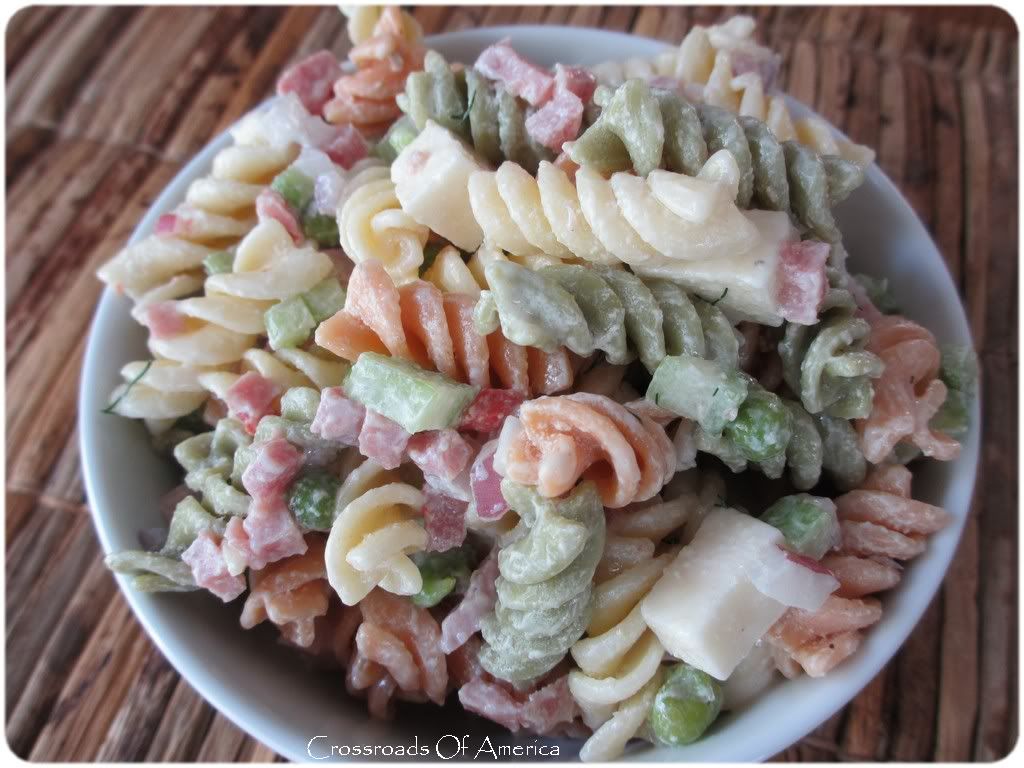 A co-worker of Anita's gave her a Food Network calendar last Christmas. Each day has a different recipe. This
one
came out quite good. It's a fairly traditional pasta salad. Double the recipe for a big grill-out party.
Makes: 4-6 servings
Prep time: 15 minutes
Cook time: 15 minutes
Printable Recipe
Ingredients:
8 ounces pasta (elbow macaroni, etc)
2 tablespoons white wine vinegar
1 tablespoon Dijon mustard
1/3 cup extra virgin olive oil
1/3 cup sour cream
1/4 medium red onion, minced
6 ounces cooked ham, cut into small cubes
3/4 cup frozen baby peas, thawed
2 ribs celery, diced
2 tablespoons fresh dill, chopped
Salt and pepper
2 tablespoons milk
1. Cook pasta per package instructions. Drain well and let cool slightly. Transfer to a large bowl.
2. In a small bowl, combine the vinegar and mustard. Slowly drizzle in the olive oil while whisking.
3. Whisk in the sour cream and season with 2 teaspoons salt and pepper, to taste.
4. Add the onion, ham, peas, celery and dill to the pasta and mix. Add in the dressing and fold to coat the pasta. Season with more salt and pepper as desired.
5. If the pasta is a little dry, add some of the milk. You may need to add more the next day if you keep the salad overnight.