Anita and I headed up to Pendleton, Indiana, to do a little antiquing at the
Heritage Antique Mall
, a small place but one where you can occasionally find some pretty interesting items. We decided to stop by the
Grill 2
, on Pendleton Pike, for lunch. I'd heard through an ex-coworker that the food and service there is good.
I ordered the Reuben sandwich with onion rings. The Reuben was good, with plenty of dressing, and served on a really good bread. The corned beef was tender and tasty. The big winner, though, was the onion rings. These hand-breaded jewels were to die for, and you get a big ole serving of them to boot. They were good. Really good. I'll definitely order them again.
Anita ordered the breaded tenderloin with fries. She loved them both.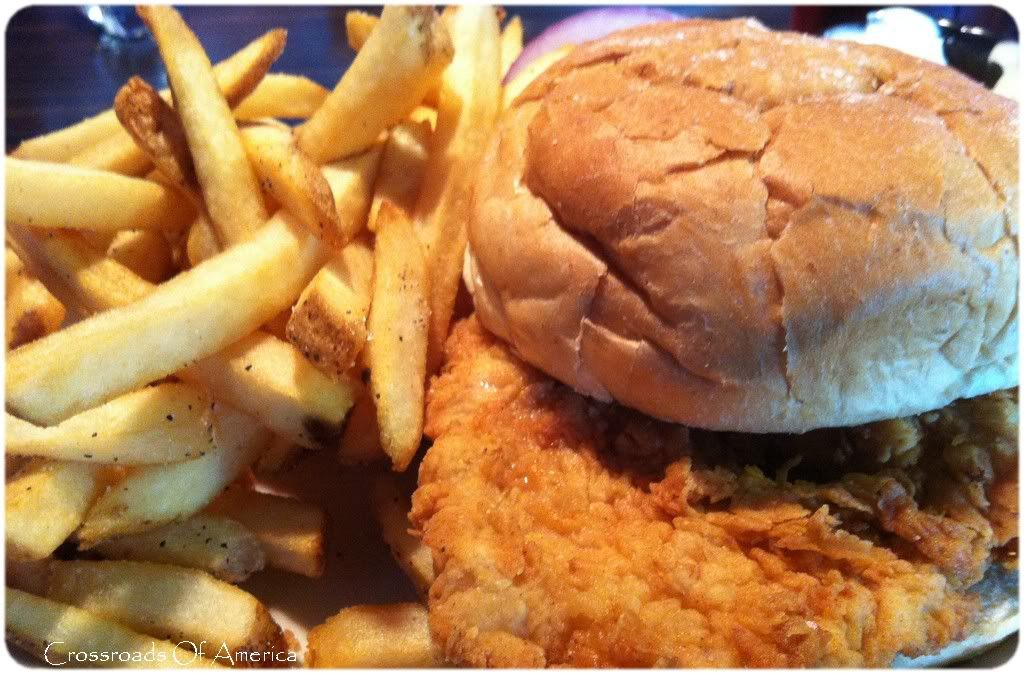 Service was friendly and prompt. We'll be returning, that's for sure, to try some other items on the menu (though I'm going to have a hard time ordering a side other than the onion rings...).