My favorite time of year is when fresh corn is available at the Farmer's Market. Nothing beats the taste of fresh-picked corn.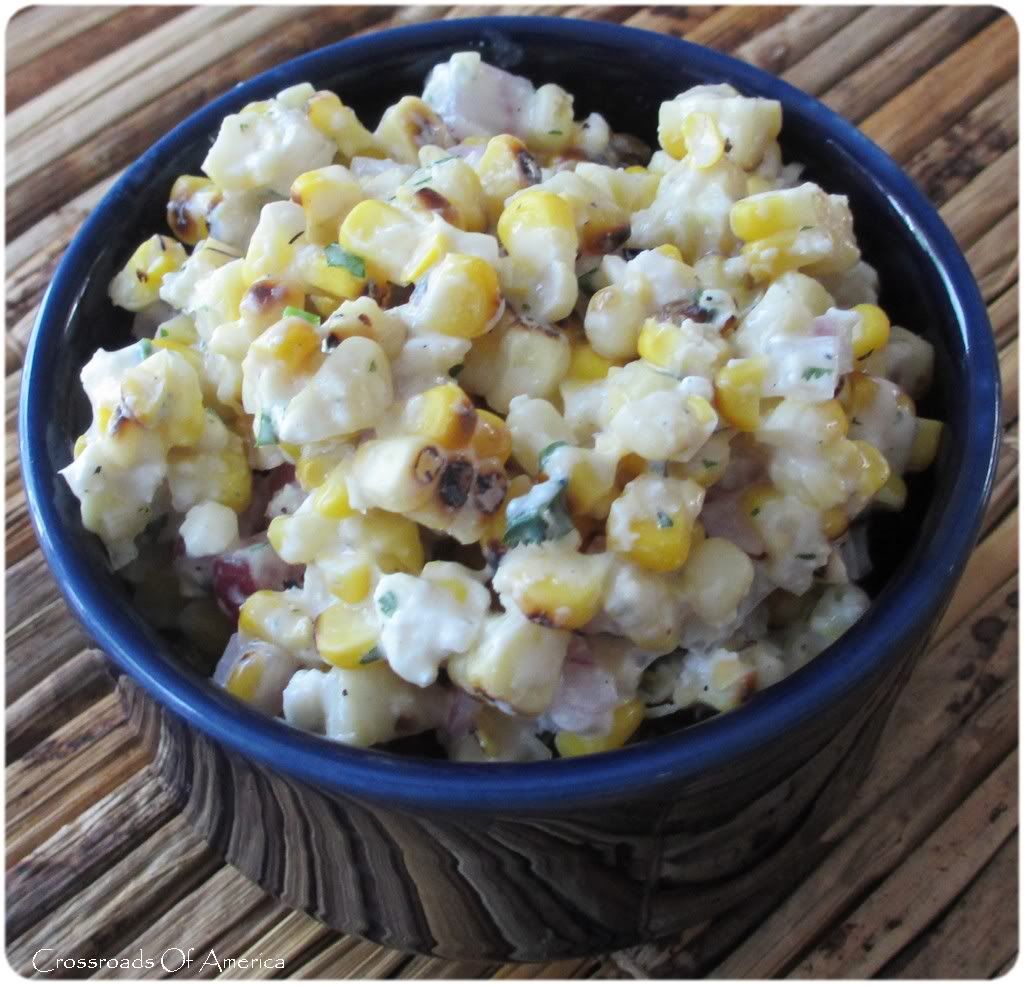 I found this great recipe for an easy corn salad over at the
Hungry Couple blog
. I grilled fresh corn for this salad, but you could use frozen or canned, too.
Makes: 4 servings
Prep time: 10 minutes
Cook time: 20 minutes
Printable Recipe
Ingredients:
4 medium ears fresh corn, husked
1/4 cup mayonnaise
1/4 cup milk
1/2 - 1 lemon, juiced (to taste)
2 tablespoons red onion, chopped
1/4 cup feta cheese, crumbled
2 tablespoons fresh cilantro, chopped
Salt and pepper, to taste
1. Grill the corn on all sides until lightly charred. Let cool slightly and cut the kernels from the cob.
2. In a medium bowl, combine the mayonnaise, milk, lemon juice and onion. Add in corn and the remaining ingredients and fold to combine.