A while back we posted a
recipe for a warm Italian spread
. We've made the spread several times since. It's great for potlucks or get-togethers. We make the spread ahead of time, in foil packets, and just warm it (or grill) it when we get to where we are going.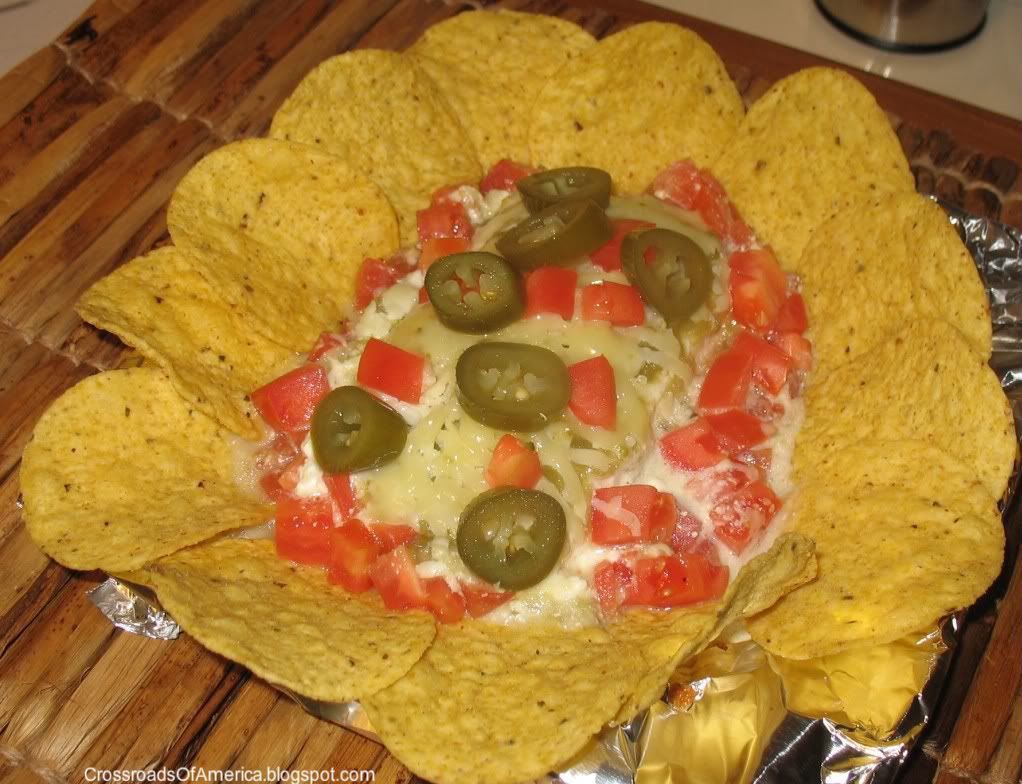 We decided to make a different version. This one uses salsa verde instead of pesto as a base.
Makes: 12 servings
Prep time: 5 minutes
Cook time: 10 minutes
Printable Recipe
Ingredients:
1 (8 oz) package of cream cheese, softened
1/4 cup salsa verde

1 plum tomato, chopped
1/4 cup shredded Mexican cheese blend
Tortilla chips
Jalapeño slices

1. Heat grill to medium.
2. Place cream cheese in center of a sheet of aluminum foil. Drizzle with salsa verde and top with tomatoes and shredded cheese.
3. Place open-faced on grill for about 10 minutes or until the cheese is melted.
4. Top with jalapeños.
5. Serve with tortilla chips.