This is a wonderfully tasty chili. The Italian sausage really adds a lot to the flavor. It isn't hot (but can be if you add a lot of hot sauce).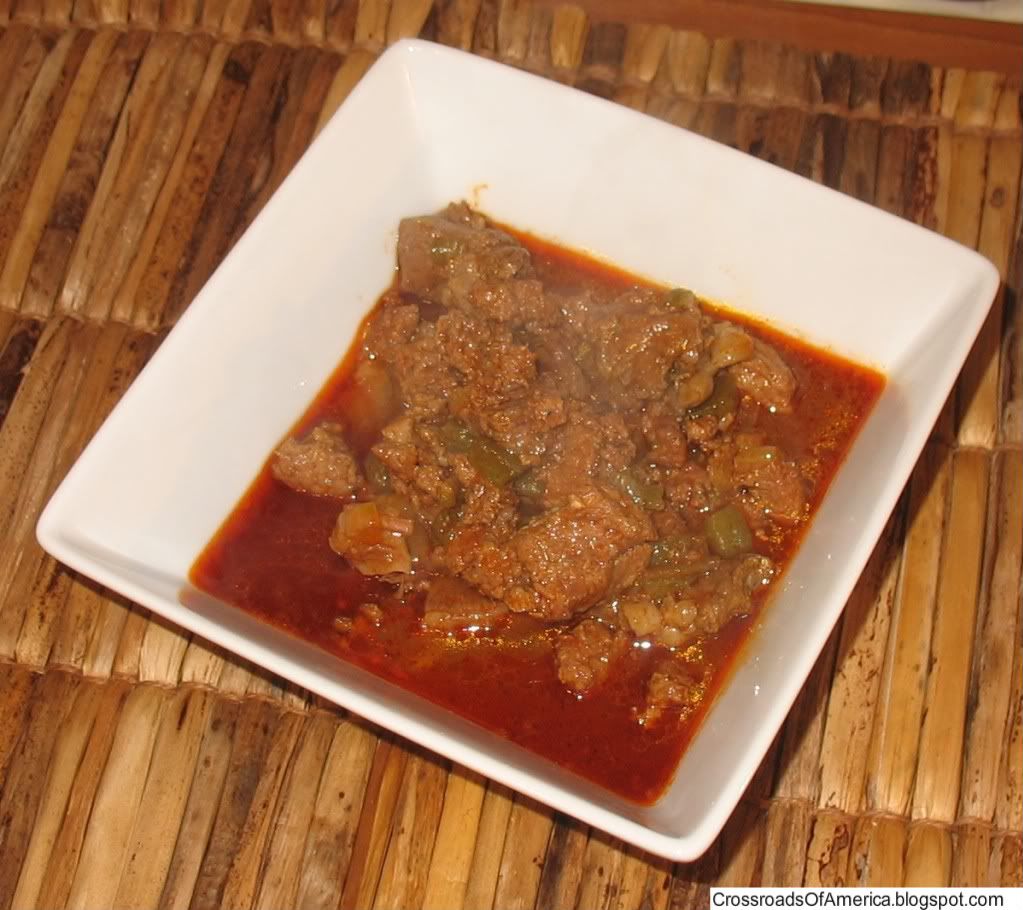 I found this recipe in Marje Lambert's great cookbook,
The Real Chili Cookbook
. I did make a few minor changes for our tastes.
Makes: 6-8 servings
Prep time: 10 minutes
Cook time: 4 hours
Printable Recipe
Ingredients:
1/2 pound Italian-style pork sausage
2 pounds chuck, cut into bite-sized cubes
1 medium white onion, chopped
1 medium green pepper, chopped
2 cloves garlic, minced
2 14 1/2 oz cans beef broth
8 oz can tomato sauce
2 T chili powder
2 t ground cumin
Hot sauce, to taste
1. Crumble the sausage into a Dutch oven and cook over medium-high heat until cooked.
2. Add the beef and cook until browned. Spoon off excess fat.
3. Add onion, bell pepper and garlic and cook another 4 minutes.
4. Add remaining ingredients. Bring to a boil then reduce to a simmer and cook until beef is tender, about 3 1/2 hours. Add water (or more broth) if the chili gets too thin.
5. Season with salt if needed. Serve hot.