This is the twenty third burger we've made from the
Cheese and Burger Society.
They keep getting better and better! The olive tapenade on this burger puts it way, way over the top!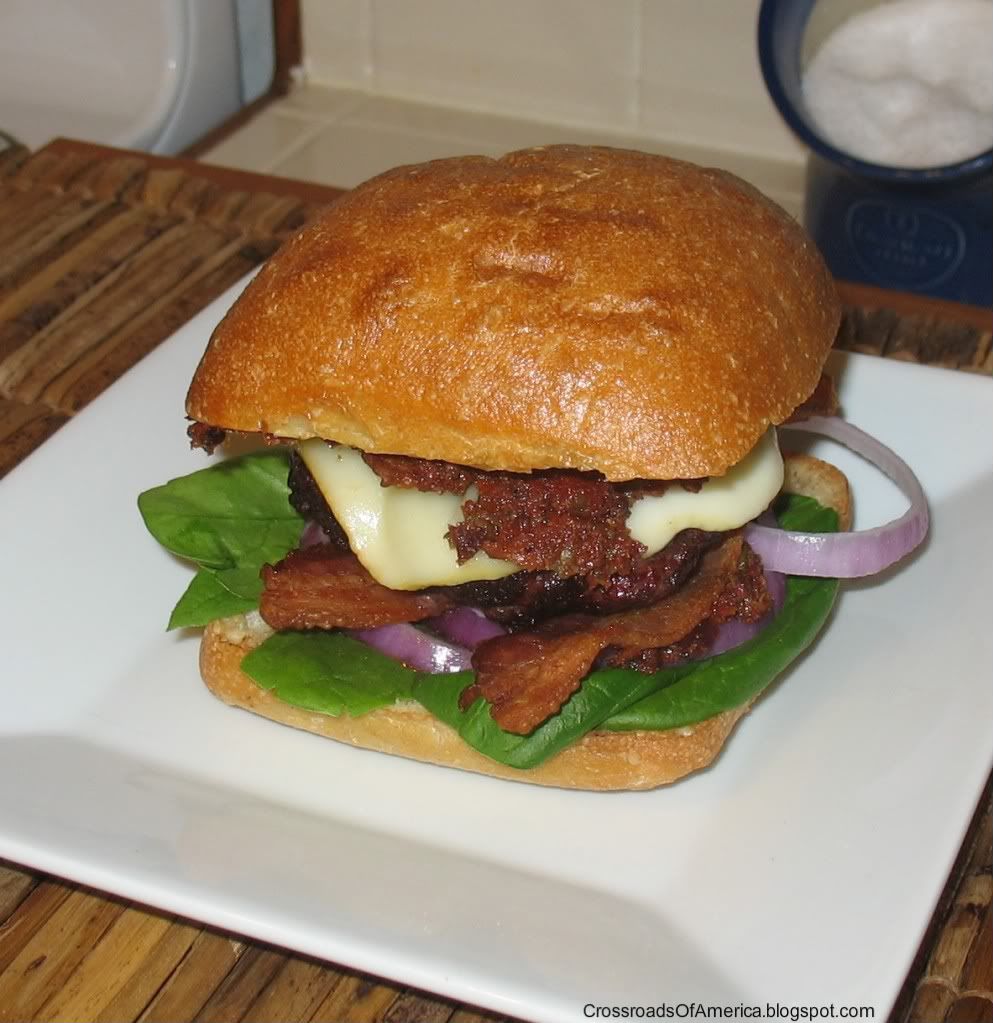 It's a cheeseburger that can get the job done!
Makes: 2 burgers
Prep time: 5 minutes
Cook time: Varies depending on desired doneness
Printable Recipe
Ingredients:
1 pound fresh ground beef (recommend 75/25 or 80/20)
4 slices prosciutto (substitute cooked bacon)
2 slices asiago cheese
1/4 cup arugula
4 thin slices red onion
2 slices tomato
2 hamburger buns
2 T olive tapenade (see below)
4 basil leaves
1. Form beef into 2 patties and season. Place on grill and cook to your desired doneness. Add cheese and melt slightly. Remove. Brown buns and remove.
2. To assemble burgers, place arugula, basil, tomato, and red onions on bottom buns. Add patties and prosciutto. Slather top buns with the tapenade and enjoy!
Olive Tapenade
This tapenade is also great on crostinis, or in pasta, or as a substitute for mayo on sandwiches.
Makes: 2 cups
Prep time: 5 minutes
Ingredients:
1 cup sun-dried tomatoes
3/4 cup kalamata olives, pitted
1/2 cup capers, rinsed and drained
1/4 cup olive oil
1 clove garlic, minced and pressed into a paste
1/2 lemon, juiced
1. Place all ingredients into a food processor and pulse 4-5 times. Add salt and pepper to taste.