We don't normally eat breakfast. We just grab a cereal or granola bar. But, since we are on vacation this week we decided to go out for breakfast. We went to the
Original Pancake House
in Fishers, Indiana.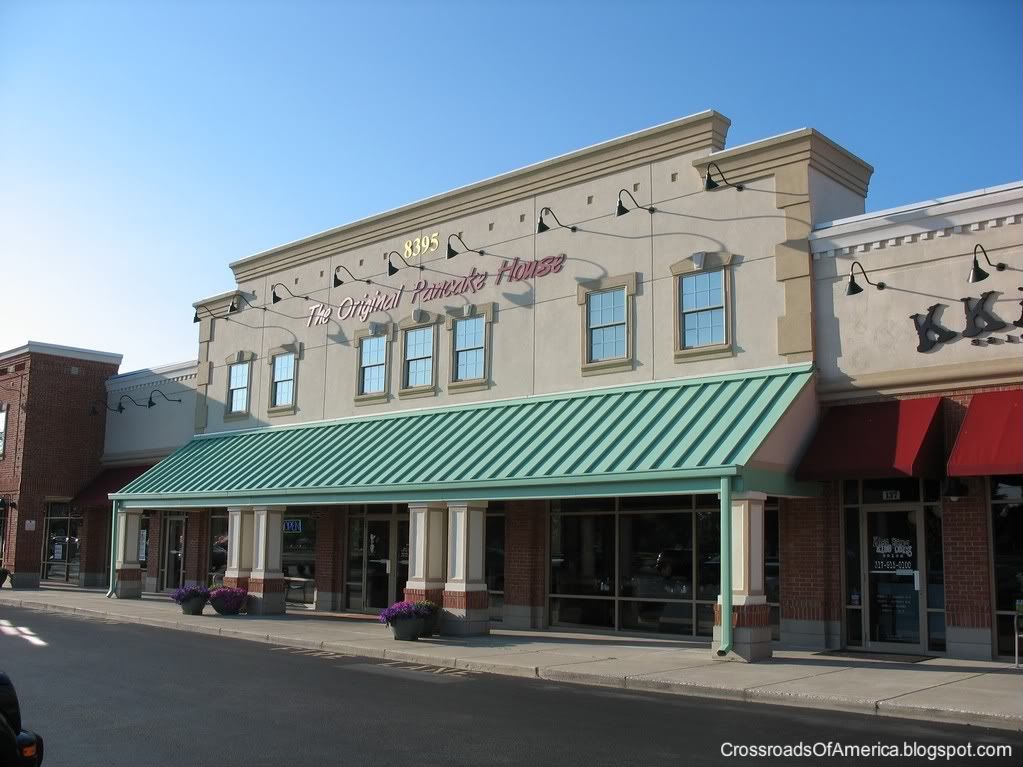 We've never eaten here even though it is about 3 miles from our house. The reviews we've read about it are mostly positive.
Anita ordered the bacon pancakes. I believe there were about 8 or so pancakes. She said they were delicious.
I ordered the ham and cheese omelet. The waitress messed up my order and I got the bacon and cheese omelet instead, which is quite fine by me. The omelet was huge. Seriously huge. Mega huge. I barely ate half of it and the 3 buttermilk pancakes that came with it.
The Original Pancake House isn't cheap, but the food is decent. The portions are huge, though, and we ended up bringing half of our breakfast home. The service was ok. It got better after the waitress realized that she'd made a mistake with my order.