This corn comes out cheesy good. Really good. And you can't get any easier.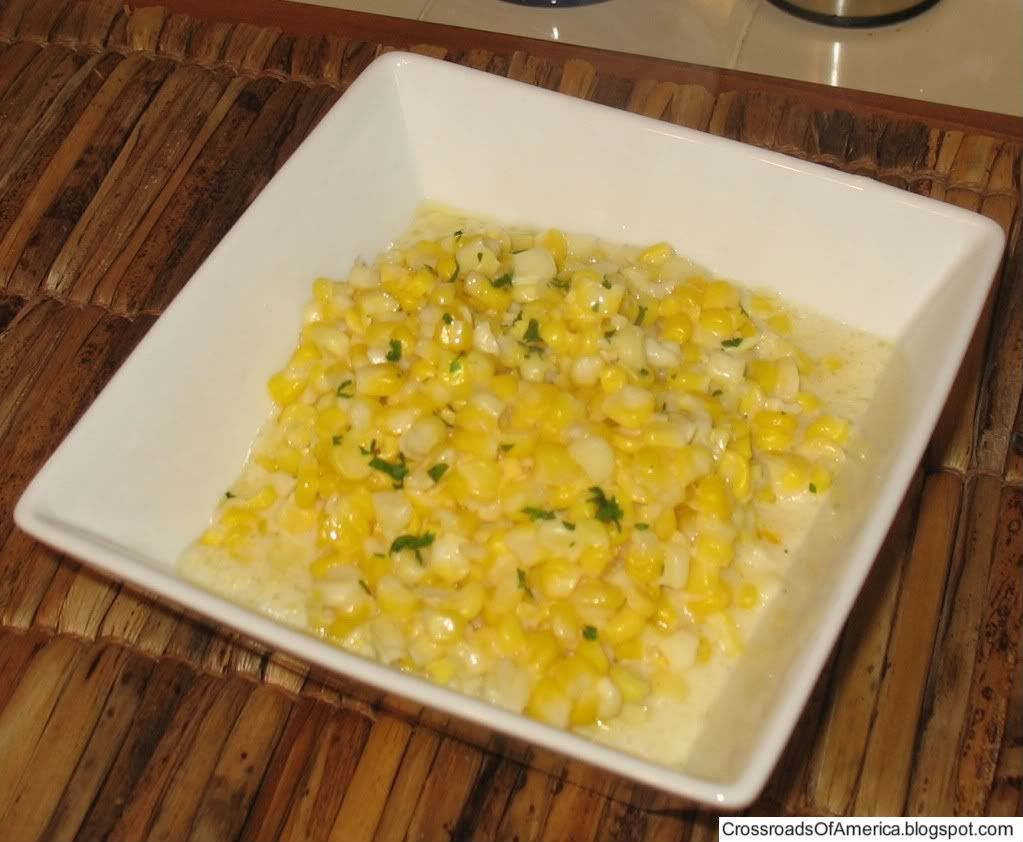 I made this in a Dutch oven, but you can also throw it in a crockpot or in a non-stick pot on the stove.
Makes: 6-8 servings
Prep time: 2 minutes
Cook time: 2 hours
Printable Recipe
Ingredients:
1 large bag frozen corn
8 oz package cream cheese
1 stick unsalted butter
Salt and white pepper to taste
Fresh parsley, chopped, for garnish (optional)

1. Melt cream cheese and butter.
2. Pour into Dutch oven (or crockpot or pot) and add the corn and salt and white pepper to taste.
3. Cook over low heat for 2 hours, stirring occasionally. Serve garnished with chopped parsley.