I was drooling over Chris'
Tennessee Smoky Hot Dogs
posting over on
Nibble Me This
, and thinking... boy, that sure sounds and looks great. But, I was in a bit of a hurry, so I changed it up to be a bit easier. It's not the same as Chris', but the inspiration is there!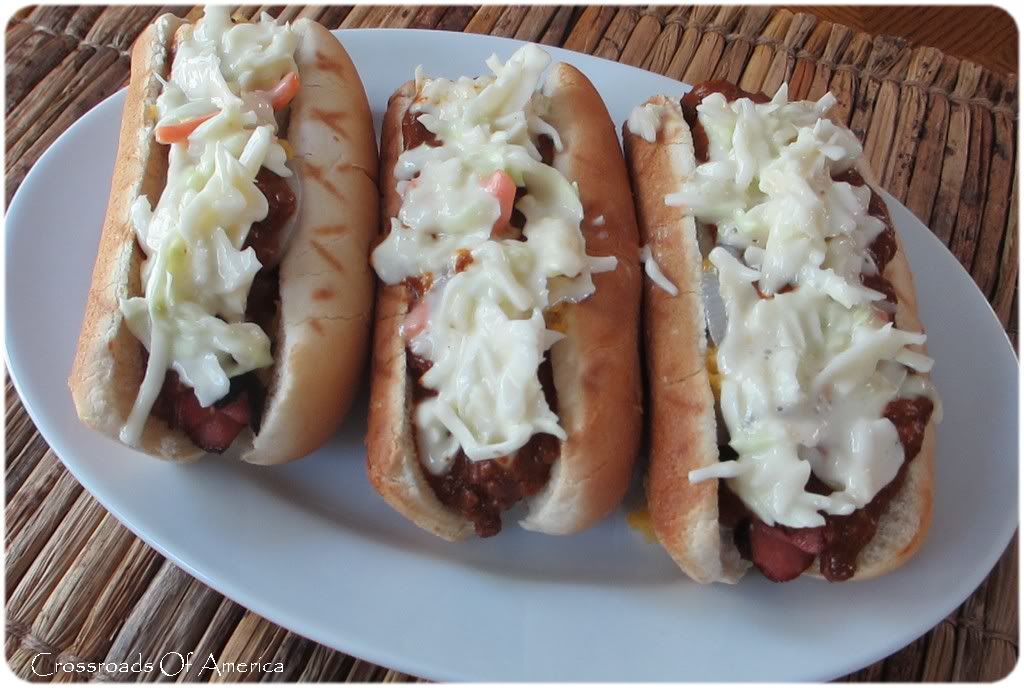 Makes: 4 servings
Prep time: 10 minutes
Cook time: 35 minutes
Printable Recipe
Ingredients:
1 sweet onion, cut into 1/4" rings
2 tablespoons butter
1/4 teaspoon BBQ rub (or use Creole seasoning)
1 can favorite chili
1 14oz bag coleslaw mix
1 slaw dressing (I used Marzetti's)
8 premium beef hot dogs
8 hot dog buns
Handful sharp cheese, shredded
1. Preheat grill.
2. Put onion slices on a sheet of aluminum foil. Top with the butter and seasoning. Seal and place over indirect heat on the grill for about 20 minutes or until the onion gets soft. Remove.
3. Warm the chili.
4. Mix coleslaw vegetables and dressing. Refrigerate until ready to serve.
5. Grill the dogs and toast the buns as desired.
6. Serve dogs topped with onion, chili, cheese and slaw.