I'll eat anything that's been cooked low and slow. As a big fan of BBQ done right, I was happy to finally make it down to
Garrett's Smokehouse BBQ
, which is not too far from our house.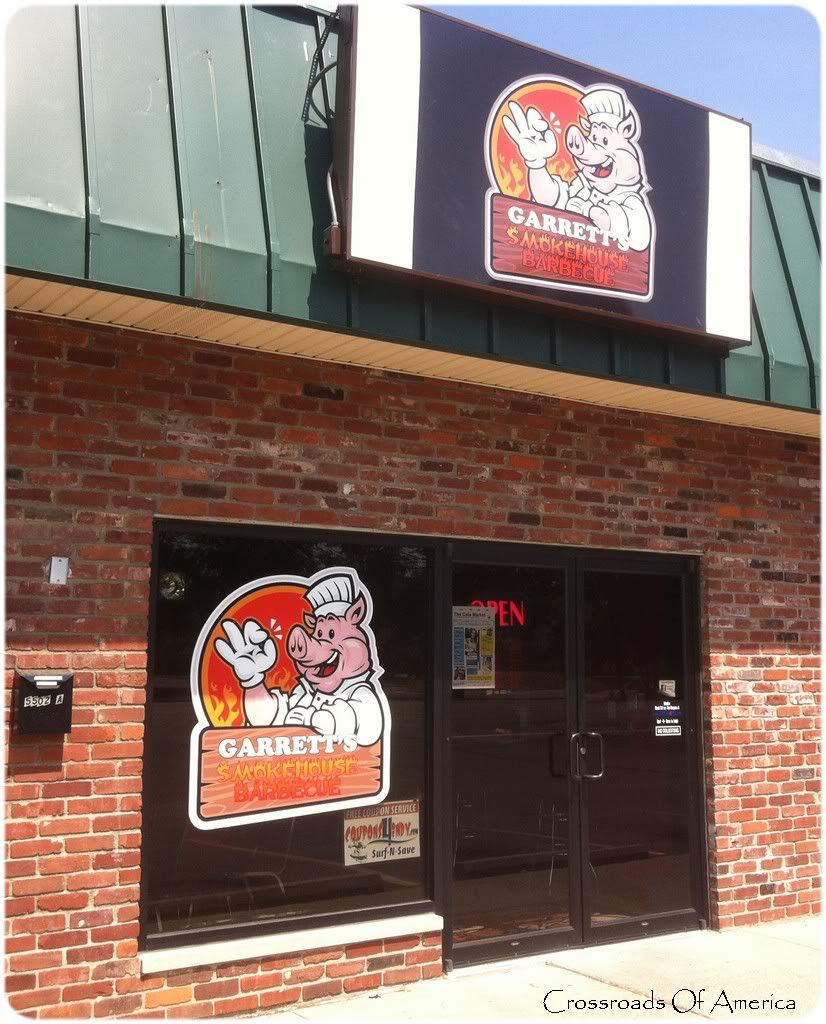 Garrett's is located in a little strip mall. We showed up on the hottest day of the year (and almost the hottest day ever in Indiana). They have a full BBQ menu - pork, chicken, brisket and even turkey. We decided to get our meal to go.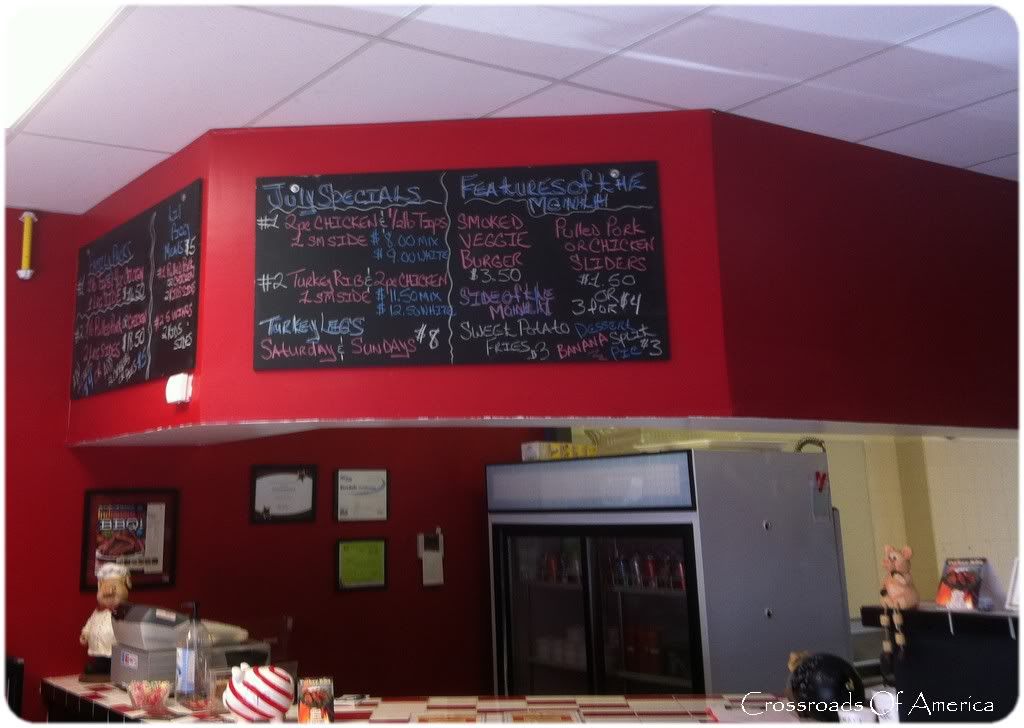 Anita ordered the pulled pork sandwich with a side of mac-and-cheese. For her sauce, she went with the mild. I had the brisket sandwich with a side of spicy slaw and sweet BBQ sauce. I was already happy since the meats weren't pre-sauced. You just never know when someone might be trying to hide poorer quality smoked meat under a sauce. Not the case at Garrett's, that's for sure.
The meats were smoked perfectly. You know how sometimes you get BBQ and only the first 1/2" or so has a smoke flavor? Garrett's BBQ had a nice (but not overwhelming) smoke flavor throughout. Both sauces were great. Really great, actually. I'm going to pick up some extra sauce next time for my own smoked ribs.
Besides the meats, the sides were also excellent. They were both made from scratch. Anita's mac-and-cheese was smooth and cheesy. My spicy slaw was definitely spicy. I love homemade slaw - there's such a difference between it and store-bought. I'm looking forward to trying their other sides.
We had a good meal from Garrett's. We'll be returning soon! It's great to see local restaurants turn out great food like Garrett's. Support your local chefs and cooks.