This
recipe comes from Chef John Folse
.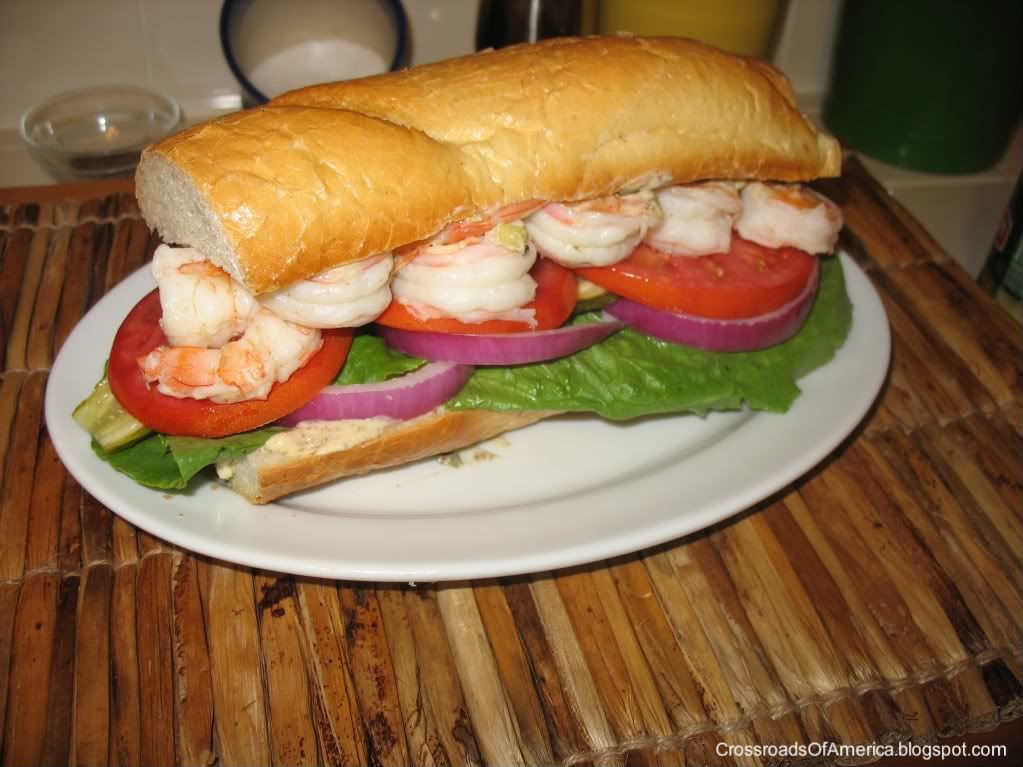 It's a nice, kicked-up remoulade. We spread it on French bread and made a loaded shrimp po'boy. Yummy!
Makes: 2 cups
Prep time: 10 minutes
Ingredients:
1 1/2 cups mayonnaise
1/2 cup Creole mustard (I used Zatarain's)
1 T Worcestershire sauce (I used Cajun Power)
1 t hot pepper sauce (I used Tabasco)
1/2 cup green onions, diced fine
1/4 cup celery, diced fine
2 T garlic, minced
1/4 cup parsley, chopped fine
1/2 T fresh lemon juice
1. Mix all ingredients. Add salt and pepper to taste. Cover and refrigerate overnight.