The sauce over this chicken is definitely a winner. Anita loves olives and capers, so she was more than happy with this meal!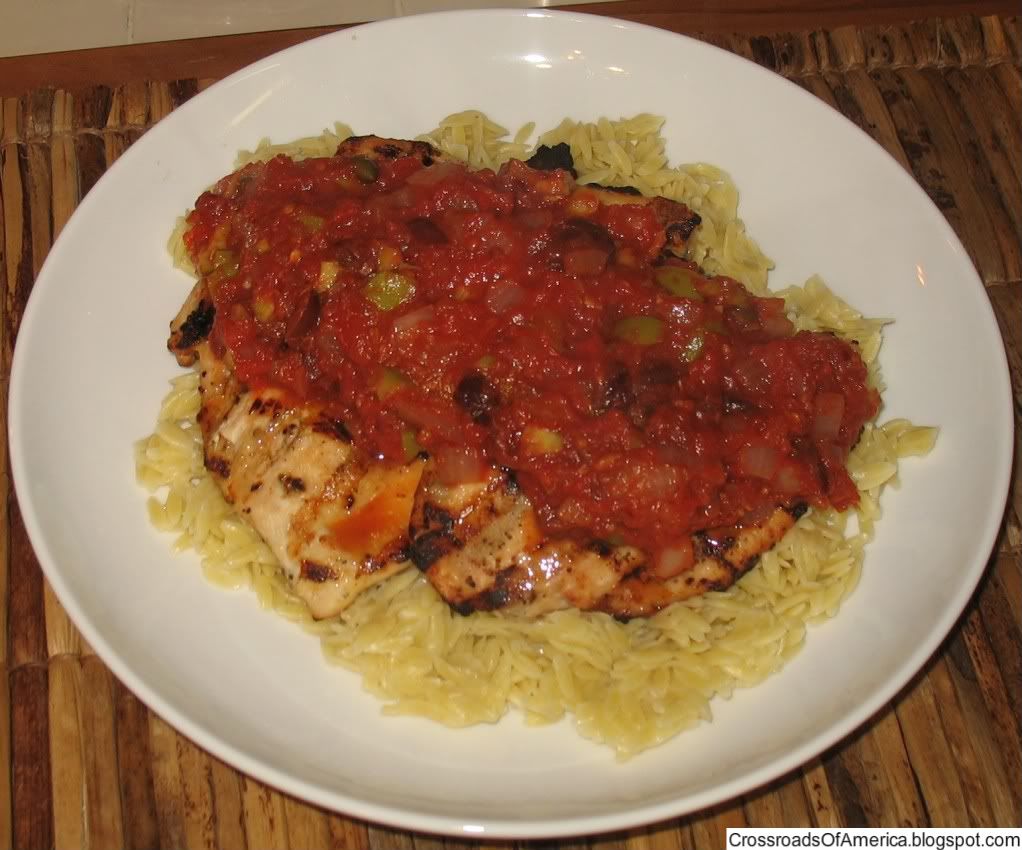 The
original recipe
came from Robert Irvine.
Makes: 2 servings
Prep time: 15 minutes
Cook time: 15 minutes
Printable Recipe
Ingredients:
4 large boneless, skinless chicken thighs
2 T olive oil, divided
1 T garlic powder
1 t salt
1/2 t fresh ground black pepper
1 large white onion, chopped
2 cloves garlic, minced
1 32oz can crush or diced tomatoes
1/2 cup green olives, chopped
1/2 cup calamata olives, seeded and chopped
2 T capers, drained
1. Combine one tablespoon of the oil, garlic powder, salt and pepper. Rub mixture onto chicken, coating well.
2. Preheat grill over high heat.
3. Heat remaining olive oil in a large skillet over medium-high heat. Add onion and cook until softened. Add garlic and cook for an additional minute. Stir in remaining ingredients and reduce heat to a simmer. Season with salt and pepper to taste. Simmer for 10 minutes while chicken cooks.
4. Cook chicken over high heat, about 5 minutes per side. Reduce heat to medium and finish cooking chicken over indirect heat.
5. Serve chicken topped with sauce.