There's just something about the creamy goodness in a double-stuffed potato.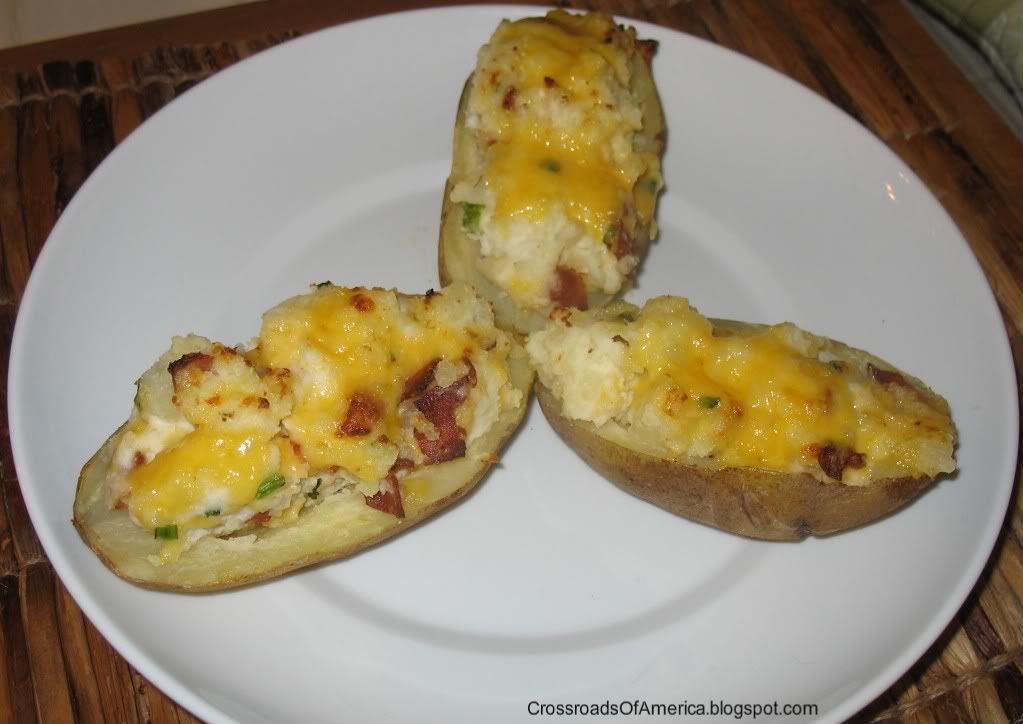 The original recipe came from
here
.
Makes: 2 potatoes
Prep time: 5 minutes
Cook time: 30 minutes
Printable Recipe
Ingredients:
2 large Russet potatoes, cleaned
4 slices thick cut bacon, cut into 1/2" pieces
3 green onions, chopped
1/4 cup sour cream
1 cup shredded cheddar cheese (recommend Tillamook)
1. Bring a large pot of water to a boil. Prick potatoes with a fork a few times then put into water and boil until almost cooked. Remove, drain and let cool.
2. Preheat skillet over medium high heat. Add bacon and cook until almost crisp. Add green onions and cook for 1 more minute. Remove and drain.
3. Preheat boiler to high.
4. Slice potatoes in half and scoop out the flesh into a bowl.
5. Add sour cream and mash well. Add cheese, bacon, green onions, and salt and pepper to taste.
6. Add filling back into potatoes and broil until brown, about 5 minutes.