Anita really loves capers. The more capers, the merrier. So, this chicken hit the spot!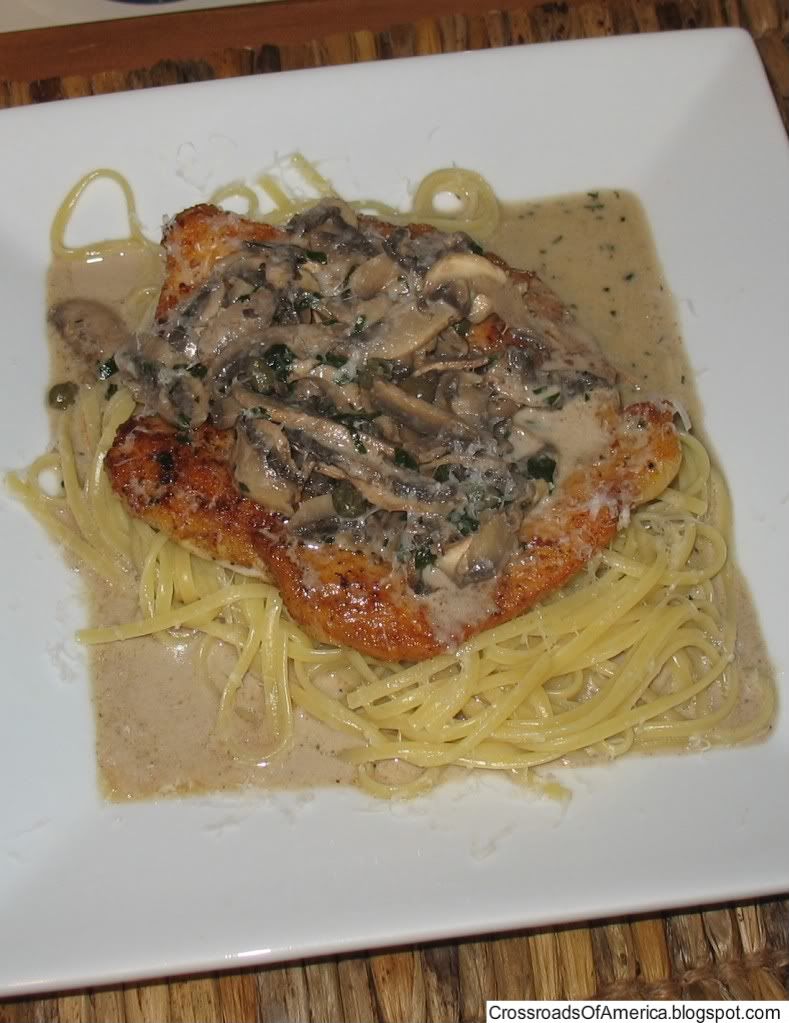 This great recipe is adapted up from the
Plain Chicken
site.
Makes: 2 servings
Prep time: 10 minutes
Cook time: 15 minutes
Ingredients:
2 medium boneless, skinless chicken breasts, butterflied
1/2 cup all-purpose flour
2 T butter
1 T olive oil
12 oz button mushrooms, cleaned and sliced
1 cup chicken broth
1/2 lemon, juiced
1/2 cup heavy cream
2 t capers
1 T fresh parsley, chopped
Fresh grated Parmesan, for garnish
1/2 lb Linguine or angel hair pasta
1. Cook pasta according to package instructions.
2. Dredge chicken in flour. Melt butter in large saute pan with olive oil over high heat. Add chicken and fry until done and golden brown on both sites. Remove chicken.
3. Add mushrooms to pan, along with wine and lemon juice. Stir and cook for 1 minute.
4. Reduce heat and add the cream, capers, and parsley. Season with salt and pepper to taste.
5. Place chicken on pasta and cover with sauce. Garnish with freshly grated Parmesan cheese.