These sandwiches are super easy to make, and they are so very yummy! Apples and thyme really go well together.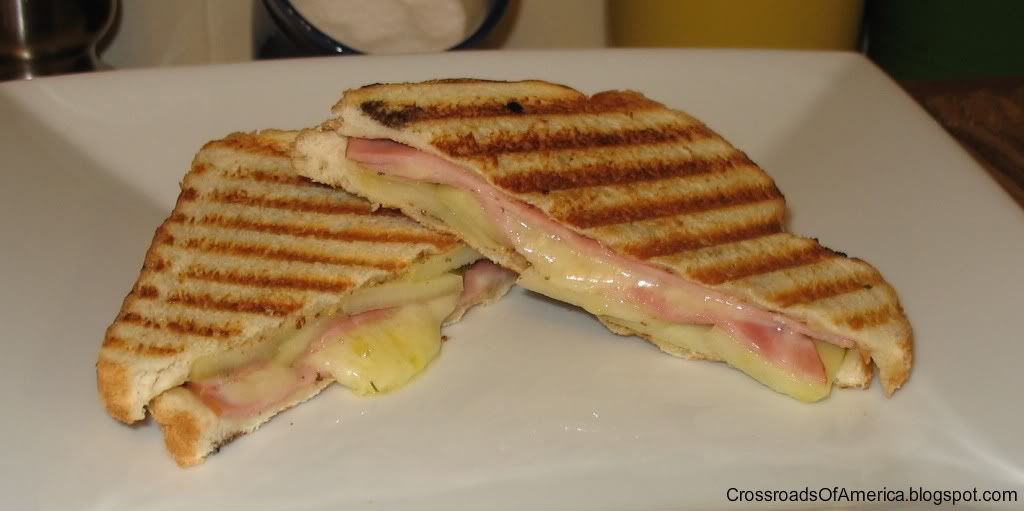 The original recipe came from
Giada de Laurentiis
.
Makes: 2 servings
Prep time: 5 minutes
Cook time: 20 minutes
Ingredients:
4 slices thick white or Italian bread
1 Granny Smith apple, cored, peeled and cut into 1/4" slices
1 T butter
1/2 t dried thyme
1/4 cup whole-grain mustard
1 cup Gruyere cheese, shredded
4 slices thick sandwich ham
Panini press
1. Preheat panini press.
2. Melt butter in large skillet over medium-high heat. Add apple and thyme and cook until the apples are somewhat soft, about 5 minutes.
3. Slather one side of each slice of bread with 1 tablespoon mustard each. Top each with 1/4 cup of the cheese and one slice of ham. Add apples.
4. Put on panini press and grill until golden and the cheese has melted, 4-5 minutes.