This is the easiest pizza to make. We baked ours on a pizza stone on the grill. You can just as easily bake it in the oven.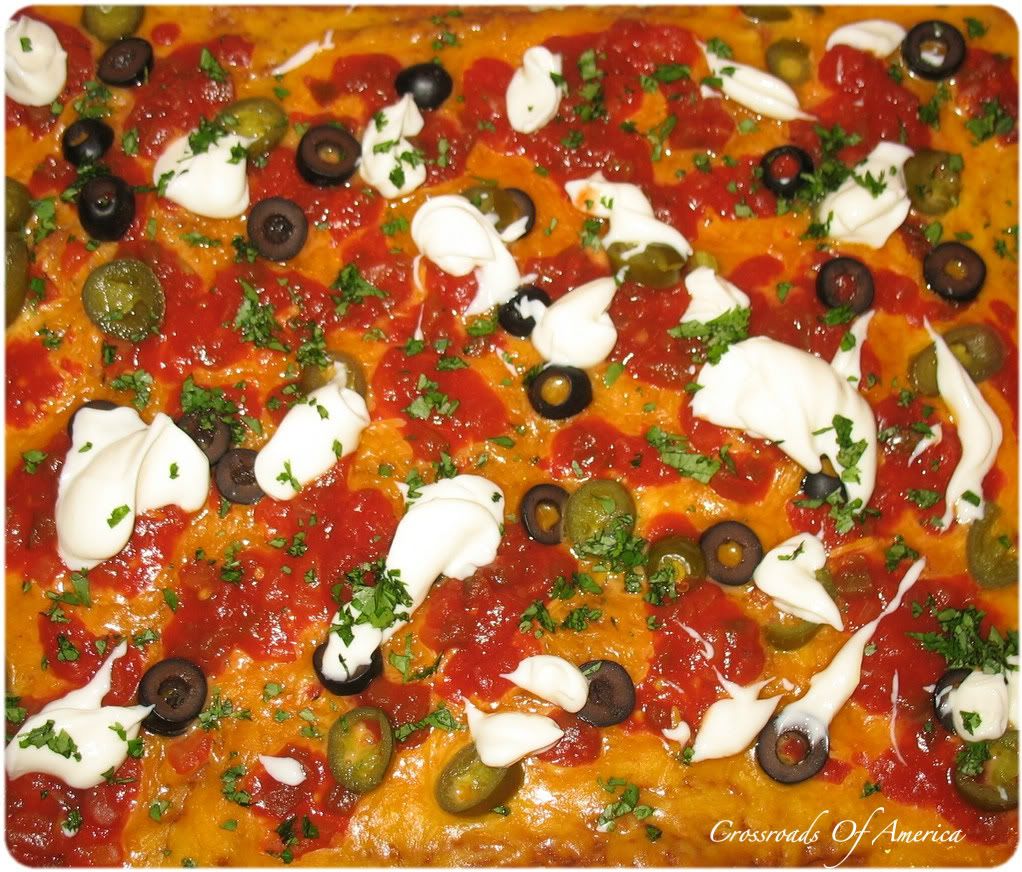 Add more toppings as you like.
Makes: 4 servings
Prep time: 5 minutes
Cook time: 25 minutes
Printable Recipe
Ingredients:
1 refrigerated pizza dough
1 can of refried beans
1 tablespoon cumin
1 tablespoon chili powder
1 teaspoon cayenne pepper
1/4 teaspoon salt
1 cup shredded cheddar cheese
1 cup salsa
1/2 cup sour cream
1/4 cup cilantro, chopped
1. Preheat grill or oven to 425 F.
2. Roll dough out onto a pizza stone or baking sheet and bake until almost done. Remove from oven.
3. Place beans, cumin, chili powder and salt in a small bowl. Combine. Spread over dough.
4. Sprinkle pizza with cheese and salsa. Bake until cheese is melted, 10-15 minutes.
5. Sprinkle pizza with sour cream and cilantro.