We love carving pumpkins for Halloween. We're not artists, so we usually use stencils to at least get us started.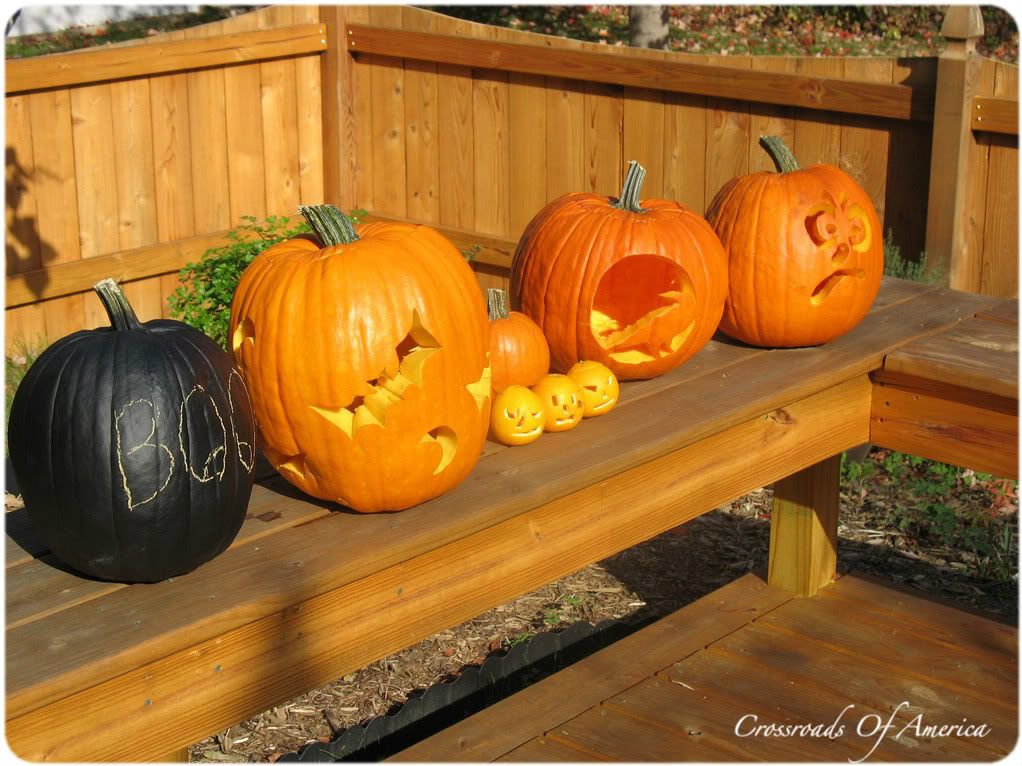 Anita carved an awesome face this year. It was my favorite.
I did a raven. Actually, it started as something else, but I made a boo-boo and had to go to a back-up plan.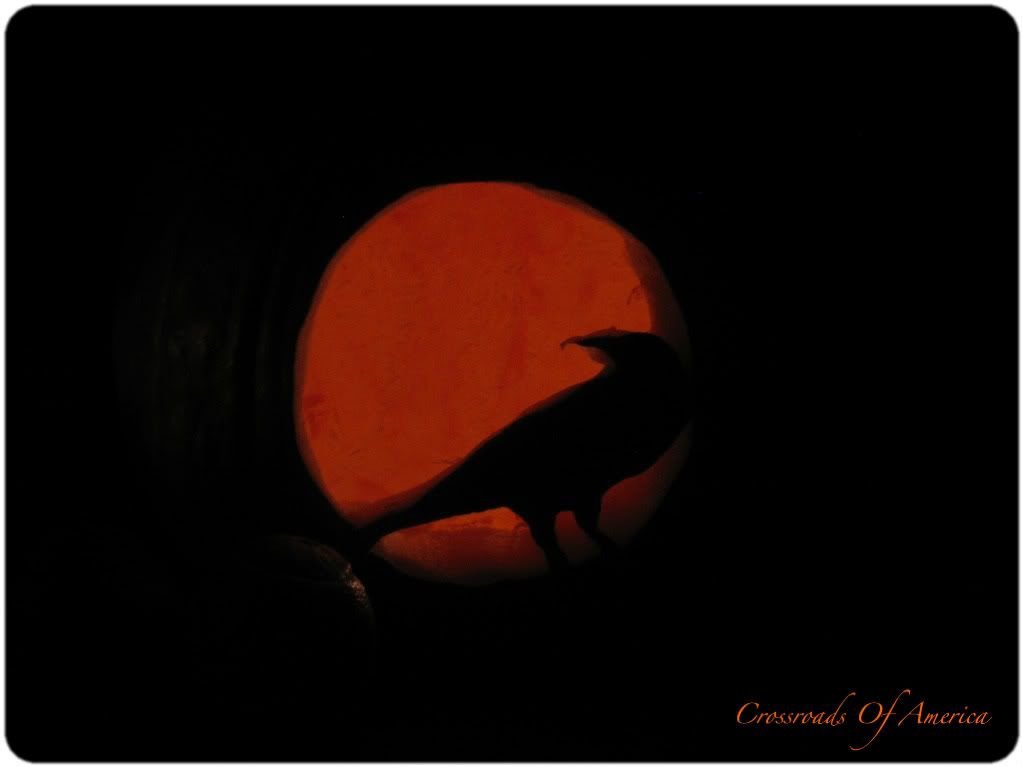 We did this one together. A combination of bats and moons.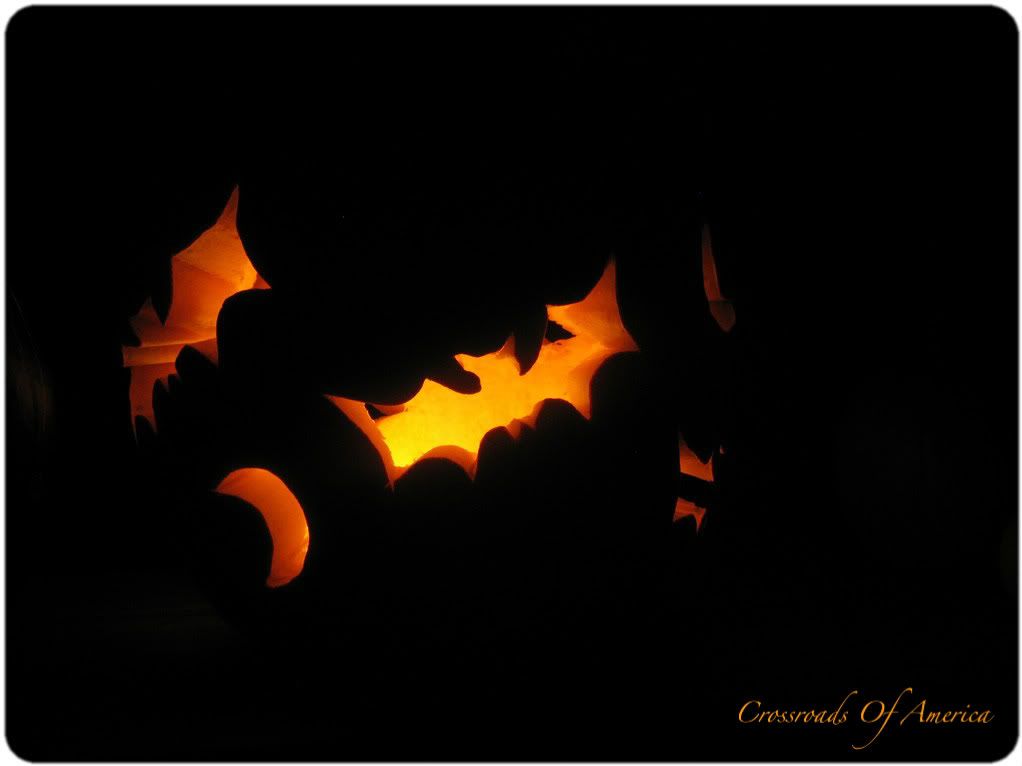 For the first time I carved some oranges. I did them free-hand. You probably figured that out already! Anyway, they were a big hit. I'll do more of them next year! (I cleaned them out using a melon baller.)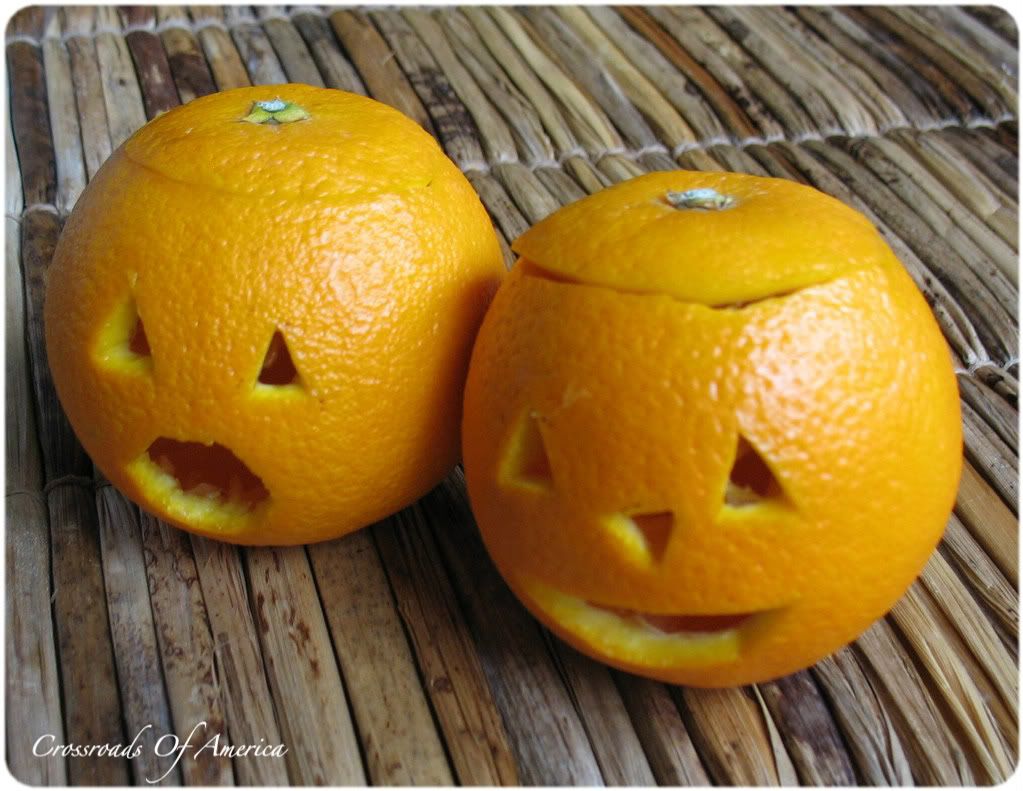 I also made this chalkboard pumpkin. I sprayed a pumpkin with two coats of chalkboard paint and set it out by the sidewalk along with some sidewalk chalk. Kids would sign the pumpkin or just write on it. They loved it. Next year I'll do this again, but with a bigger pumpkin!