Oh my, this came out so good! The smoked paprika and grilled potatoes really make this an excellent side dish.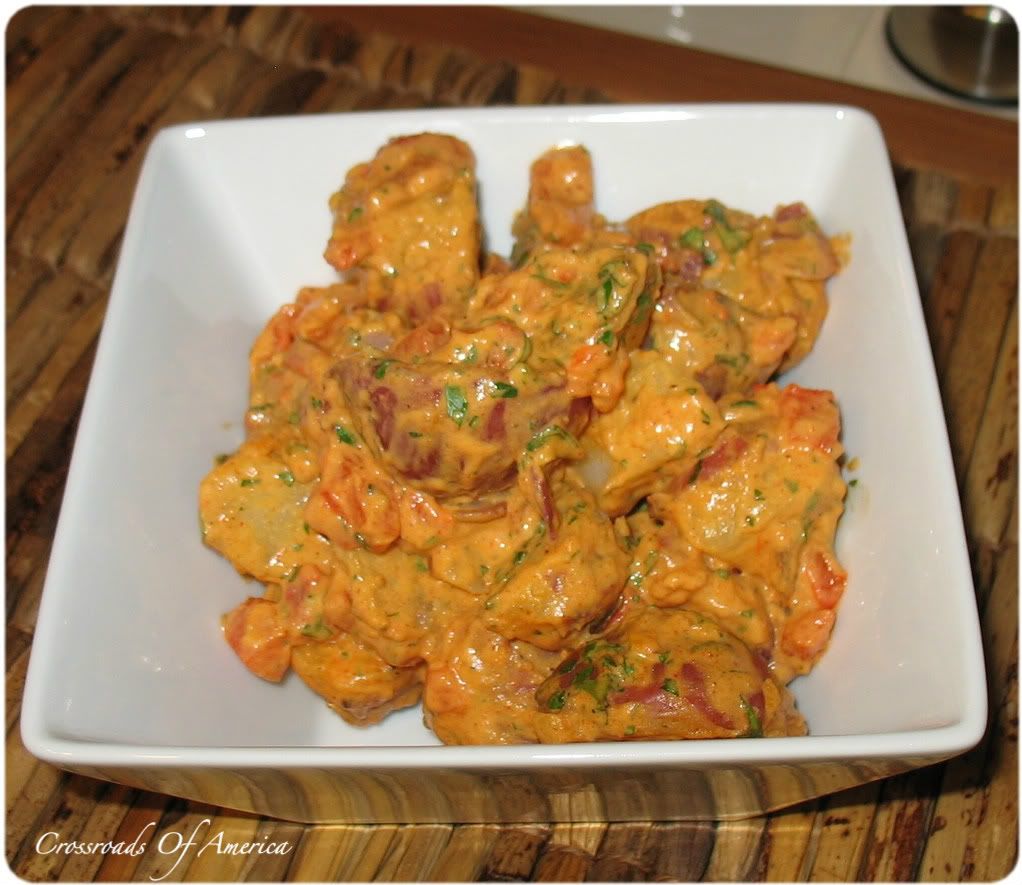 You don't have to grill the potatoes, just toss them in a cast iron with a little oil to brown them up a bit or put them under the broiler for a few minutes. The original recipe came from
here
.
Makes: 6-8 servings
Prep time: 15 minutes
Cook time: 30 minutes
Printable Recipe
Ingredients:
2 red bell peppers
2 pounds small red potatoes (try to get ones all about the same size)
1/2 cup mayonnaise
2 tablespoons Dijon mustard
2 cloves garlic, minced
1 tablespoon white wine vinegar
1 tablespoon smoked paprika
Vegetable oil
1/4 cup fresh chopped parsley
1. Roast red bell peppers on grill or under broiler. Let cool. Remove seeds and stems and chop.
2. Place potatoes in a pot and cover with water. Add one tablespoon salt. Bring to a boil and continue boiling until potatoes start to soften, about 10-12 minutes. Drain and let cool. Cut potatoes in halves.
3. In a small bowl, whisk together the mayonnaise, mustard, chopped peppers, garlic, vinegar and paprika. Add salt and pepper to taste.
4. Brush cut sides of potatoes with oil and sprinkle with salt and pepper. Place on grill and grill until lightly browned, about 2 minutes. Remove and let cool slightly.
5. Place potatoes in a large bowl. Add mayonnaise mixture and fold in well. Add parsley and stir to combine. Serve warm.