This is the third flavor of
Ballreich's potato chips
that I've tried. The first two, sour cream and onion and cheddar and sour cream were great (with sour cream and onion being my favorite).
The BBQ-flavored chips would be great at a party or family get-together. They're not in-your-face-BBQy. It's a very mellow, slightly tangy flavor. Not sweet, and not hot. They wouldn't offend your grandma or your in-laws like your favorite habanero-flavored chips might.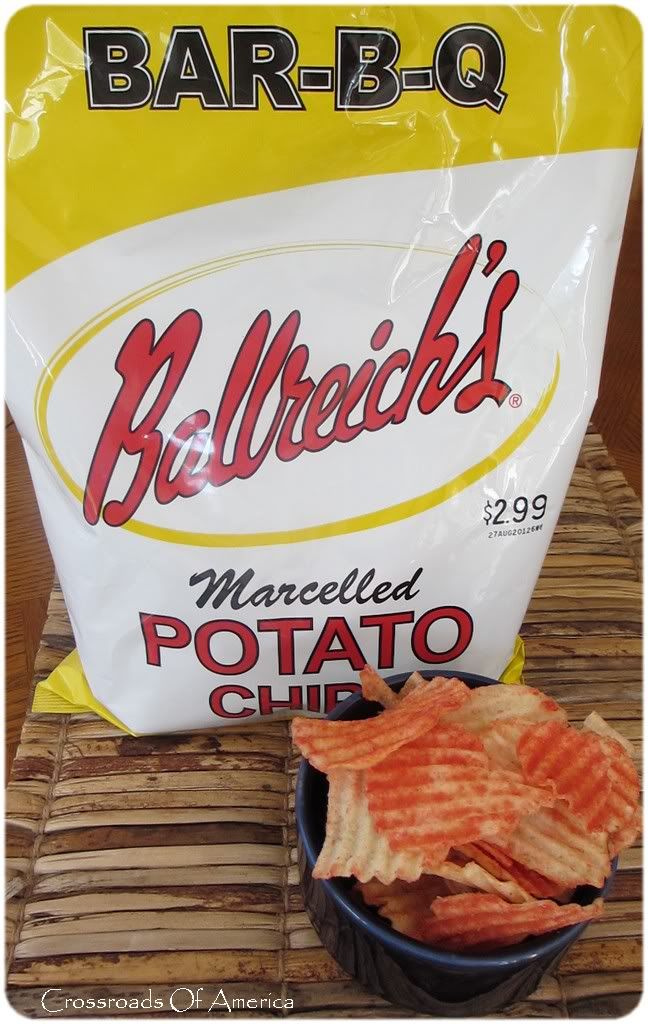 Like all Ballreich's chips that I've tried, these are thick, tasty, and crunchy. And they are marcelled (the name of a popular wavy hairstyle from the 1920s), making them rigid enough to stand up to even the thickest of dips. They are salted and seasoned just right. Try some!
Other flavors of Ballreich's potato chips I've tried:
Sour cream and Onion
Cheddar and Sour cream