Anita and I returned to
His Place Eatery
today for lunch. His Place is our favorite place to eat. The food is outstanding. Funny how we first went there with a Groupon. Those usually don't pan out. It certainly did for us.
His Place has some great lunch specials, but we had to go with the full-sized entrees. I chose one of my favorites, the smoked meatloaf (with a tangy BBQ sauce) , the green beans (you have to get green beans at His Place. They are beyond good.), and the coleslaw (a sweet slaw). Everything was soooo good.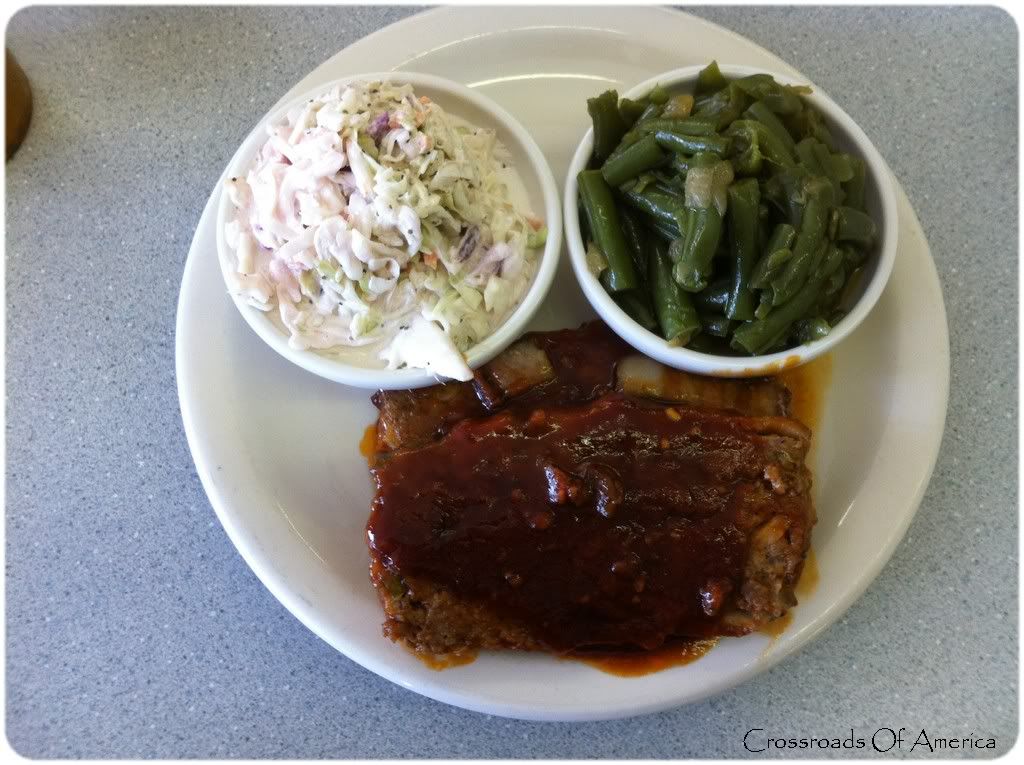 Anita also had the meatloaf and green beans, with some dirty mashed potatoes (she passed on the good gravy). The potatoes are so yummy. You could just sit down with a bowl of them and a spoon and be very, very happy.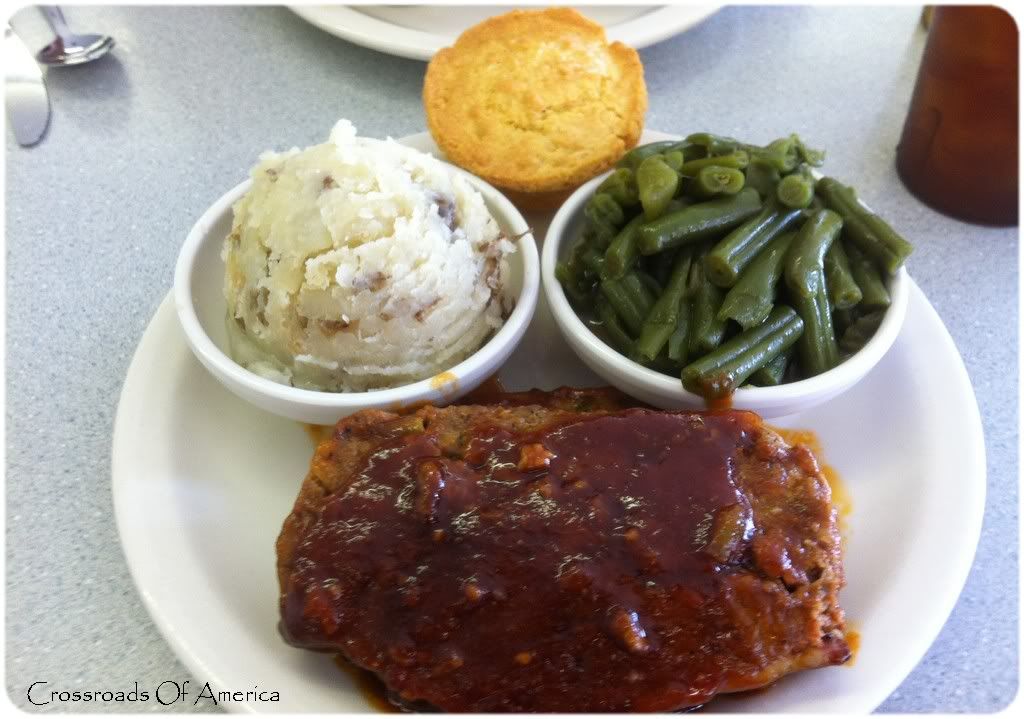 It's been a while since our first blog post on
His Place Eatery
. We can't wait to return again. I'm already thinking about getting the fried chicken again. That stuff is crazy good.