This is the easiest side to make on the grill. I try and make everything I can outside on the grill, specially when it is hot out.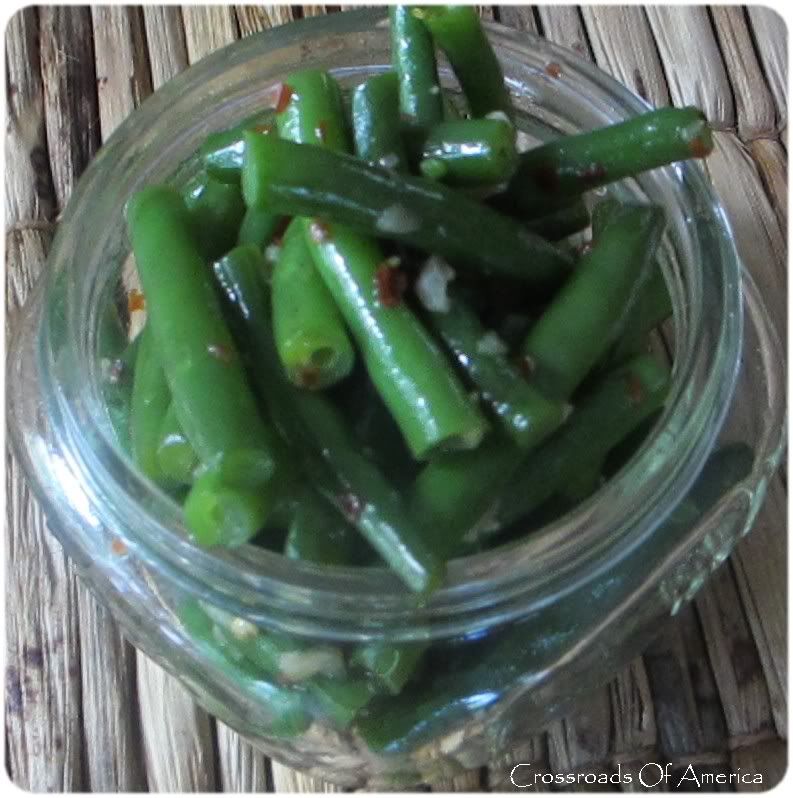 Add some diced white onion for extra flavor. I like to serve beans in a small glass jar. It just looks a little spiffier.
Makes: 4 servings
Prep time: 5 minutes
Cook time: 10-15 minutes
Printable Recipe
Ingredients:
1 pound green beans
1 tablespoon olive oil
3 cloves garlic, minced
1/4 cup white onion, diced (optional)
Pinch red pepper flakes, to taste
Salt and pepper, to taste
2 tablespoons water
1. Preheat grill for indirect cooking.
2. Tear off a large piece of aluminum foil.
3. Combine beans, oil, garlic, red pepper and salt and pepper in a large bowl. Place in center of foil.
4. Add 2 tablespoons of water and seal the packet tight.
5. Place over indirect heat and cook until the beans are just tender, 10-15 minutes.