Well, this was supposed to be a garden bean salad, but thanks to the bad drought this year, beans are hard to find. So, I used canned beans instead. I was very happy with the results.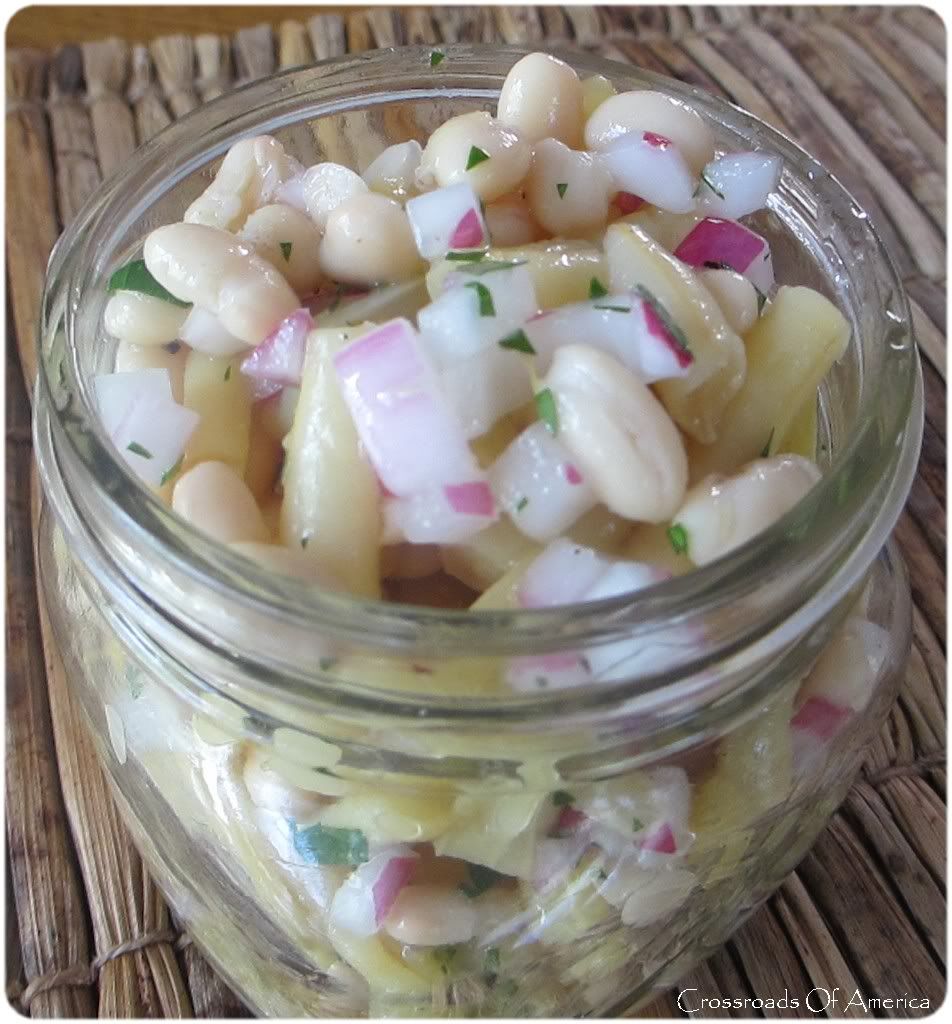 You can pretty much use whatever beans you like or have on hand.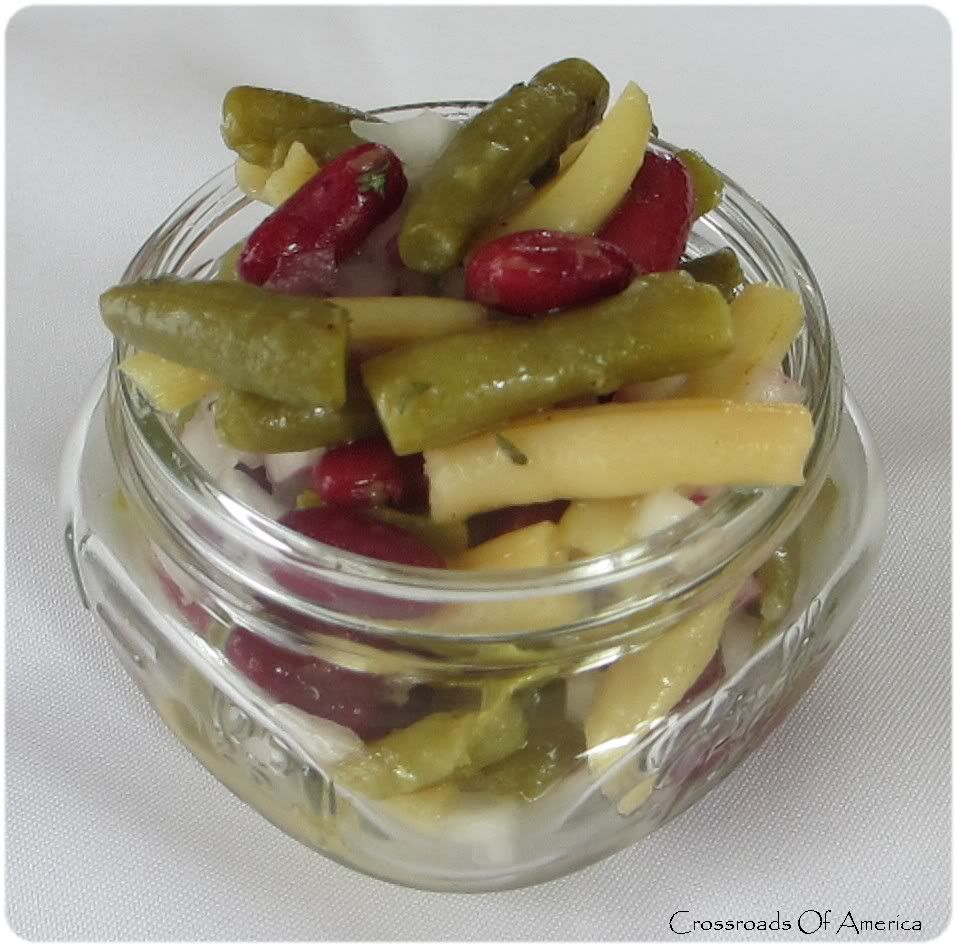 This salad is very much like my
mom's bean salad
, except that it uses red onion instead of white, and apple cider vinegar instead of red wine vinegar. Both versions are great.
Makes: 6-8 servings
Prep time: 15 minutes
Cook time: 1 hour
Printable Recipe
Ingredients:
1/2 medium red onion, diced
1/4 cup apple cider vinegar
2 teaspoons sugar
1/4 cup extra-virgin olive oil
3 cans beans, rinsed and drained (green, wax, kidney, white, etc)
2 tablespoons finely chopped fresh parsley
Salt and pepper
1. Place the onion in a bowl of water and soak for 10 minutes. Drain well.
2. In a small bowl,whisk together the vinegar, sugar and 1/2 teaspoon of salt. Drizzle in the oil while still whisking.
3. Place the beans in a large bowl. Add in the onions and dressing. Mix well. Sprinkle with the parsley and season with salt and pepper.
4. Let set at room temperature for 1 hour, stirring occasionally, before serving.