I actually posted a version of my Mom's Bean Salad long ago. After watching her make it over Thanksgiving, I decided to re-post it with a few changes. This is my favorite bean salad by far.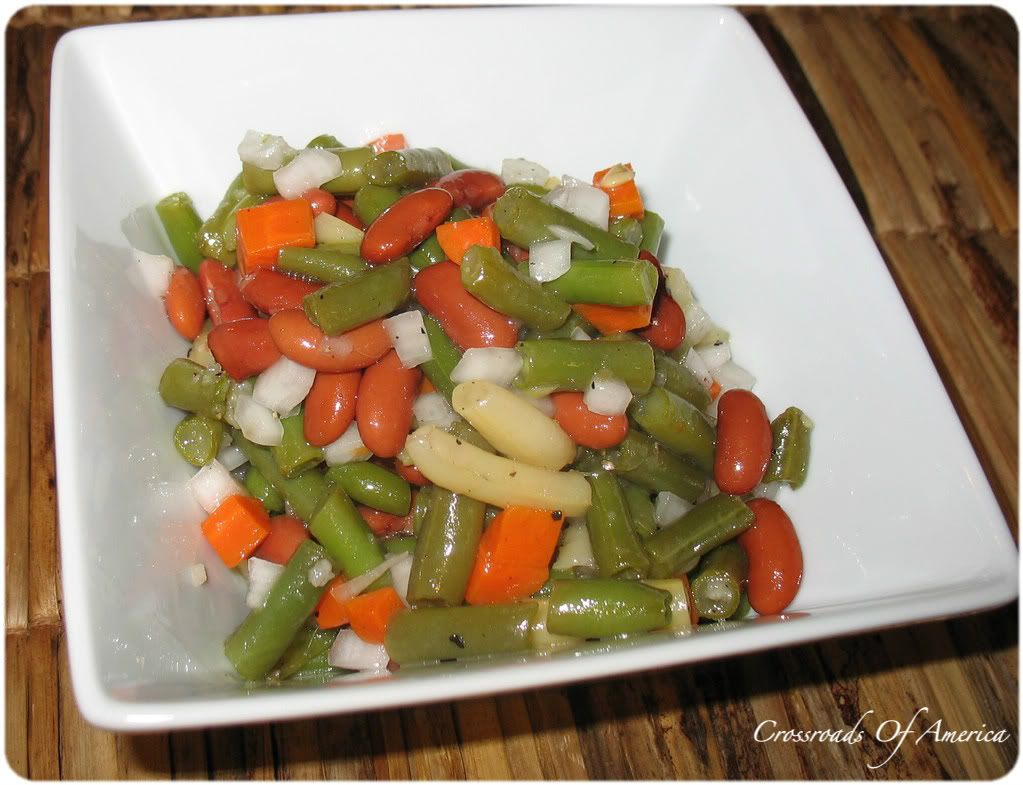 Let the salad get happy in the fridge overnight to get really tasty.
Makes: 6-8 servings
Prep time: 10 minutes
Cook time: 12 hours
Printable Recipe
Ingredients:
1 lb frozen cut green beans
1 can wax beans, drained and rinsed
1 can kidney beans, drained and rinsed
1 cup carrots, chopped
1 medium onion, chopped
2 cloves garlic, chopped
1/2 cup red wine vinegar
1 cup vegetable oil
1. Cook green beans per package instructions.
2. Cook carrots in water until just tender. Drain well.
3. Combine all beans, carrots, and onion in a large bowl.
4. In a small bowl, whisk together the garlic, vinegar and vegetable oil. Season to taste with salt and pepper. Pour over bean mixture and combine. Cover and refrigerate for at least 12 hours before serving, stirring often and adding more salt and pepper to taste if needed.