Nothing beats a simple guacamole. Fresh and fantastic.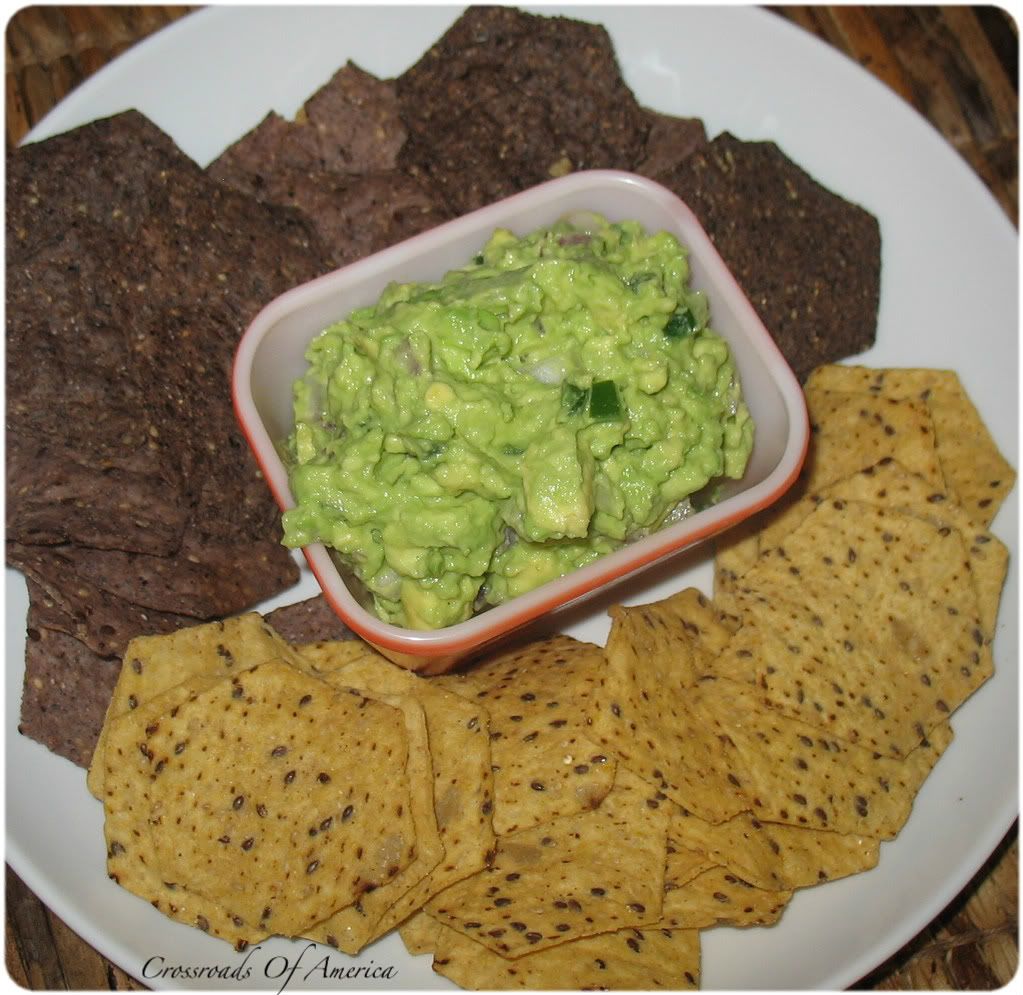 Add chopped tomatoes if you wish.
Makes: 4-6 servings
Prep time: 5 minutes
Printable Recipe
Ingredients:
2 tablespoons fresh lemon juice
1 medium red onion, chopped
3 jalapeño peppers, chopped
1 1/2 teaspoons salt
3 large avocados, chopped
1. Combine all ingredients. If you want a chunky guacamole, mash the ingredients together with a potato masher or large fork. For a creamy guacamole, place into a blender and pulse until the desired consistency is reached.