These have become my go-to sandwiches for cooler days. Heck, they're good on warmer days too.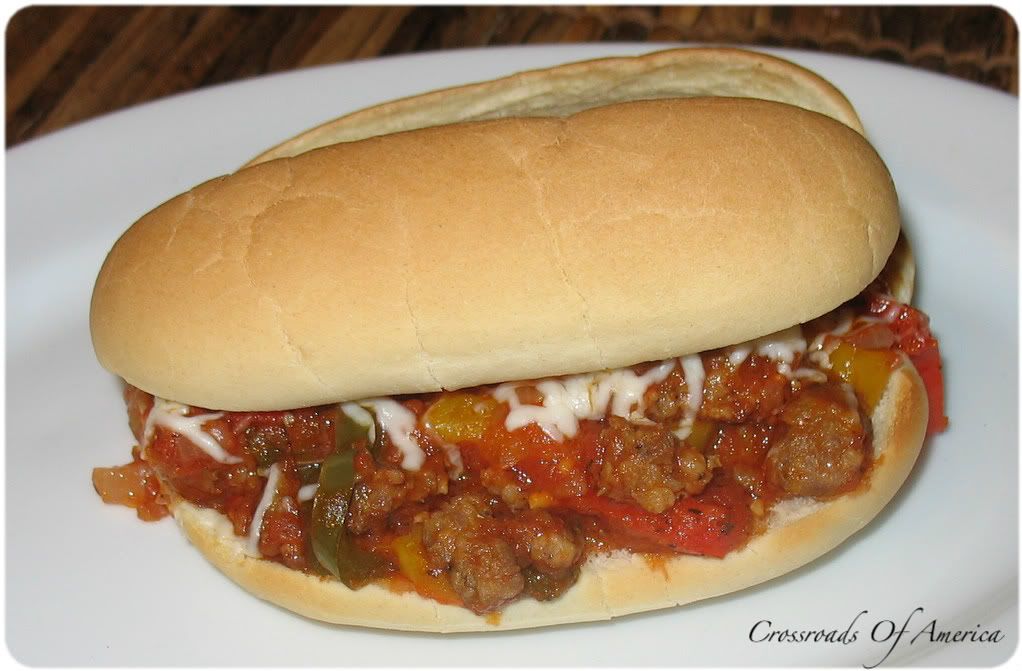 The original idea came from
Patio Daddio BBQ
.
Makes: 6 servings
Prep time: 10 minutes
Cook time: 3 hours
Printable Recipe
Ingredients:
1 pound sweet Italian sausage
1 green bell pepper, thinly sliced
1 red bell pepper, thinly sliced
1 orange bell pepper, thinly sliced
1 yellow onion, thinly sliced
2 cloves garlic, minced
3 cups spaghetti sauce (I used homemade)
2 cups shredded mozzarella cheese
6 hoagie buns
1. Crumble sausage into a large skillet over medium-high heat. Brown and remove to a paper towel-lined plate.
2. Add peppers and onion to skillet with sausage drippings. Cook until almost tender. Add in the garlic and cook for another 2-3 minutes.
3. Add the sausage back to the skillet. Add the spaghetti sauce. Bring to a boil and reduce to a simmer. Continue simmering for up to 3 hours or until sauce is nice and thick. Add a little water if it gets too thick.
4. Brown buns under oven broiler. Serve topped with the meat mixture and shredded cheese.