I could eat this casserole all day. I found the original recipe
here
, but changed it up by using hash browns instead of cubed potatoes, and I added some jalapeño, onion and green bell pepper for some kick and added flavor.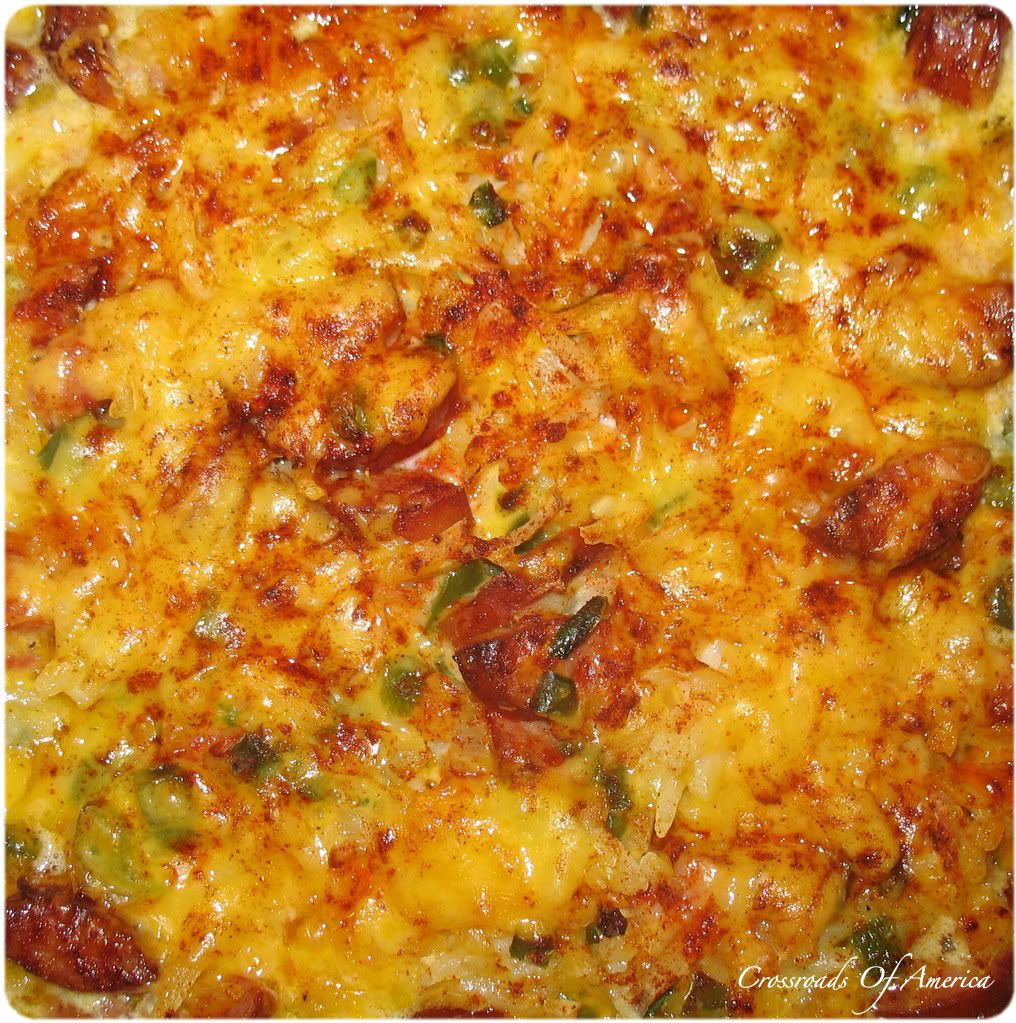 I think I might add a teaspoon of Cajun seasoning next time.
Makes: 4 servings
Prep time: 15 minutes
Cook time: 1 hour
Printable Recipe
Ingredients:
1 lb skinless smoked sausage, cut into 1/2" pieces
1 lb hash browns, defrosted
4 tablespoons butter
3/4 cup white onion, chopped
1 medium green bell pepper, chopped
1 jalapeño, minced
4 tablespoons all-purpose flour
1 cup milk
1/2 teaspoon salt
1/4 teaspoon pepper
1 cup sharp cheddar cheese, shredded
1/2 teaspoon paprika
1. Cook sausage in a large skillet until browned.
2. Spray a 9" x 9" casserole with non-stick spray. Add potatoes and sausage. Mix.
3. Melt butter in the skillet. Add vegetables and saute for 3 minutes.
4. Add the flour, milk and salt and pepper and cook another 2-3 minutes.
5. Remove from heat and stir in the cheese. Pour mixture over potatoes and sausage and stir. Sprinkle with paprika. Bake for 40-45 minutes or until bubbly and browned, and the potatoes are cooked through.