These were fun to make.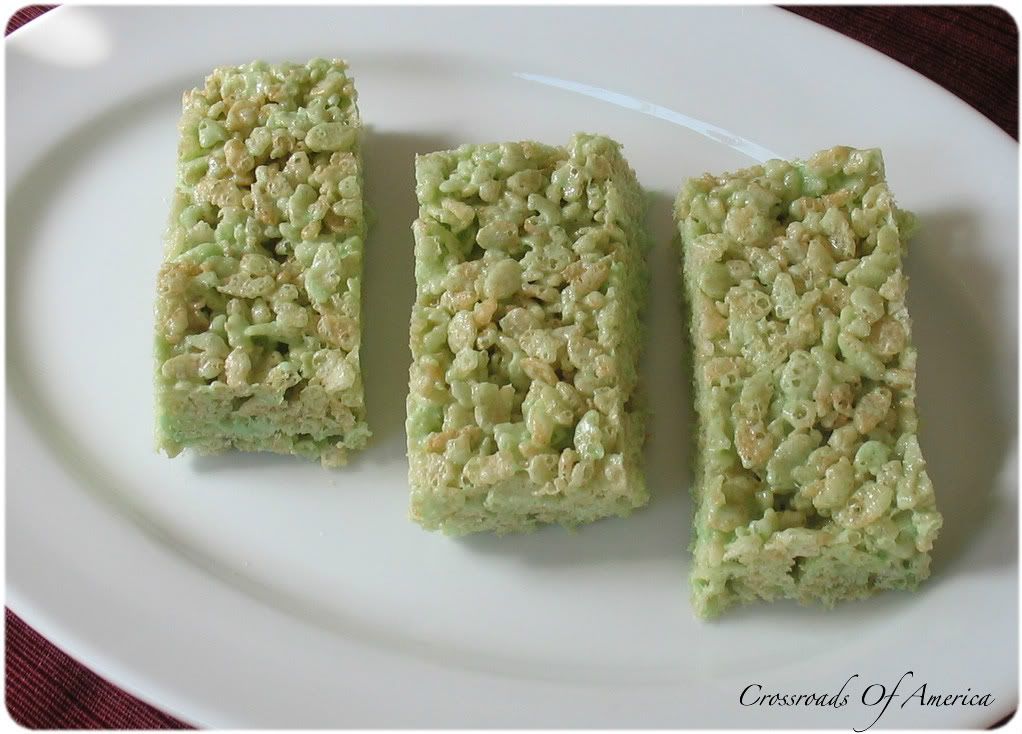 Well, if you're into watching poor little Peeps meet their demise in a hot pot that is!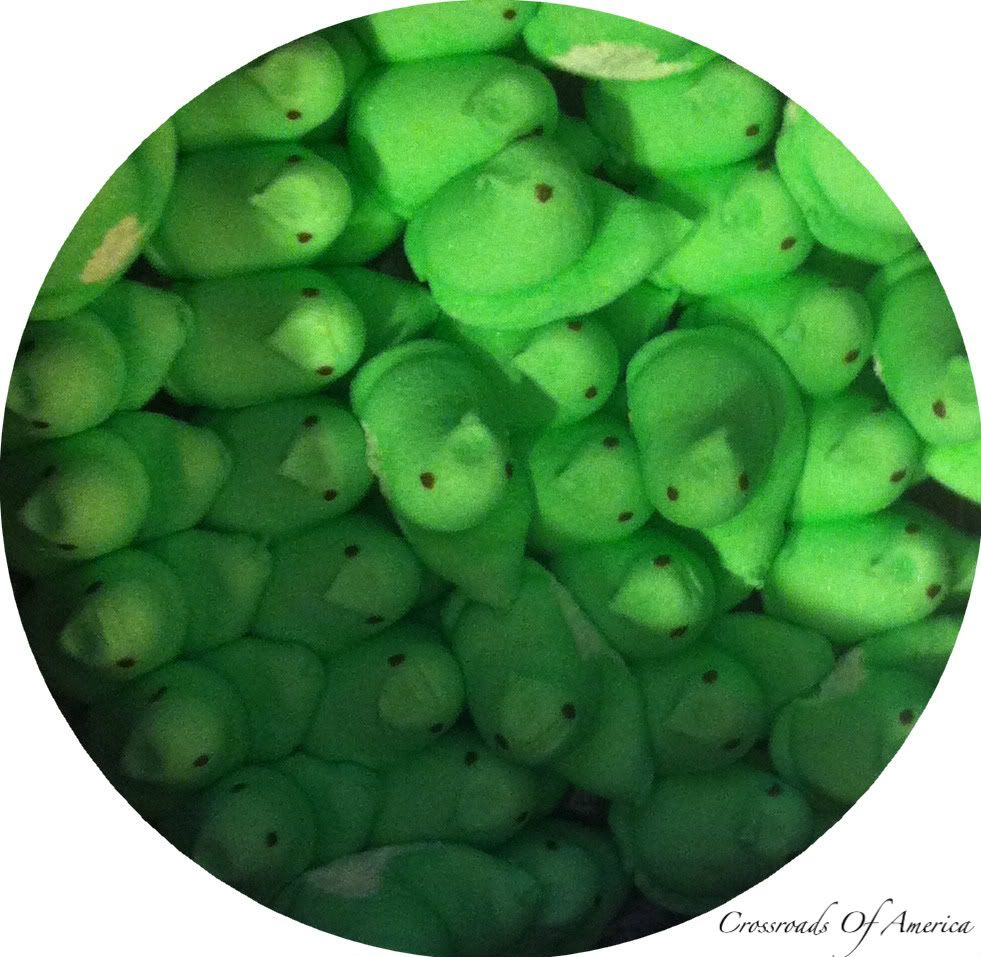 Although I used green Peeps to make these for St. Patrick's day, you can use any color, or even combination of colors (don't mix them together - let them melt in place).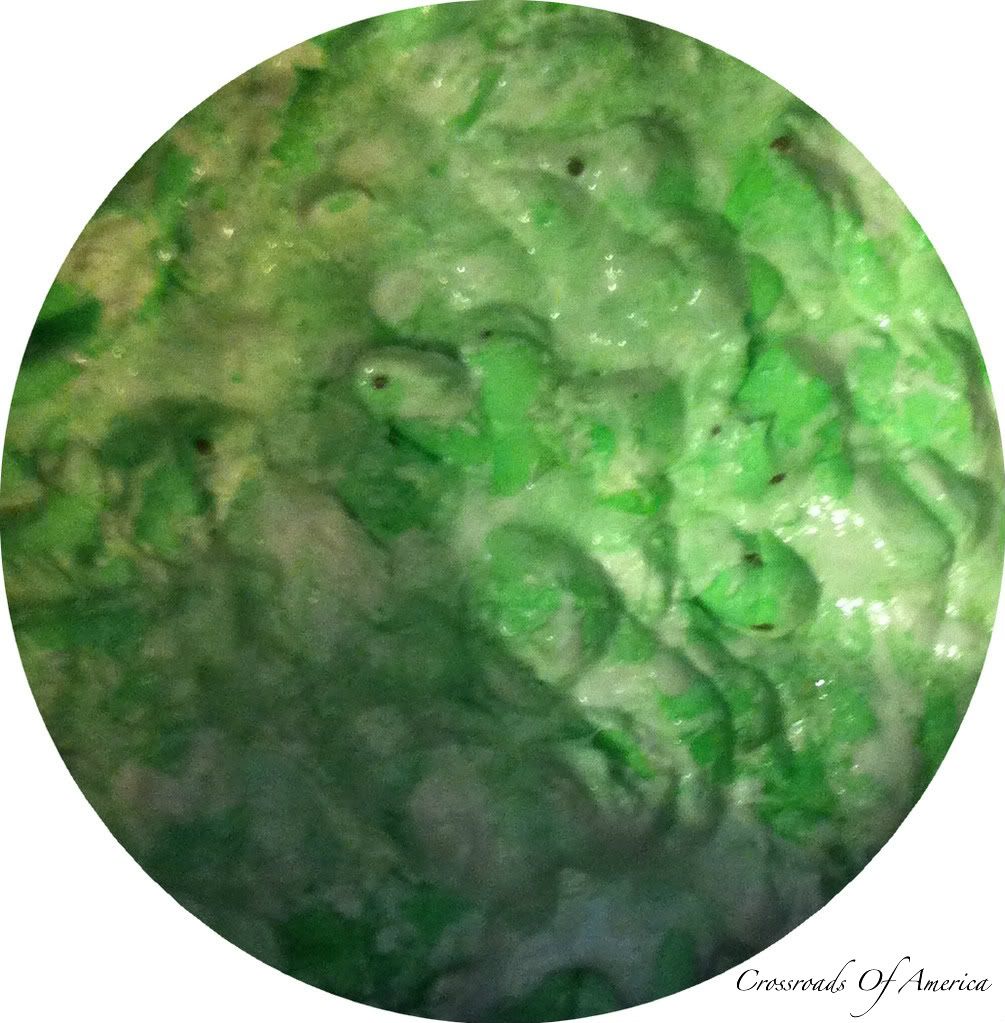 Makes: 16-24 little bars
Prep time: 15 minutes
Cook time: 30 minutes
Printable Recipe
Ingredients:
3 tablespoons butter
40 Peeps (4 packages)
6 cups Rice Krispies cereal
1. Spray a 9" x 13" baking dish with non-stick spray.
2. Melt the butter over low heat in a large non-stick pot.
3. Add the Peeps to the pot and melt them, stirring occasionally. Do not overcook or the butter will burn.
4. Remove pot from heat and stir in the cereal.
5. Pour the mixture into a baking dish and spread it out. I used a spatula sprayed with non-stick spray to make it easier to spread out the cereal.
6. Let cool 30 minutes and cut into bars.